We are at release 100! That means that over the last three years we have been delivering on new and exciting features on the regular. We hear you and we listen to what you need.
Discover all of our release notes here.


Read on for the new features in this release:
+ALL-IN-ONE PLACE:
🔢🔢🔢 Add descriptions to your packages
We are way too excited about packages and cannot stop making them better and better. Now you can go into each of your packages and add descriptions about why each package will be perfect for your travelers. Add photos, images, videos, and custom text.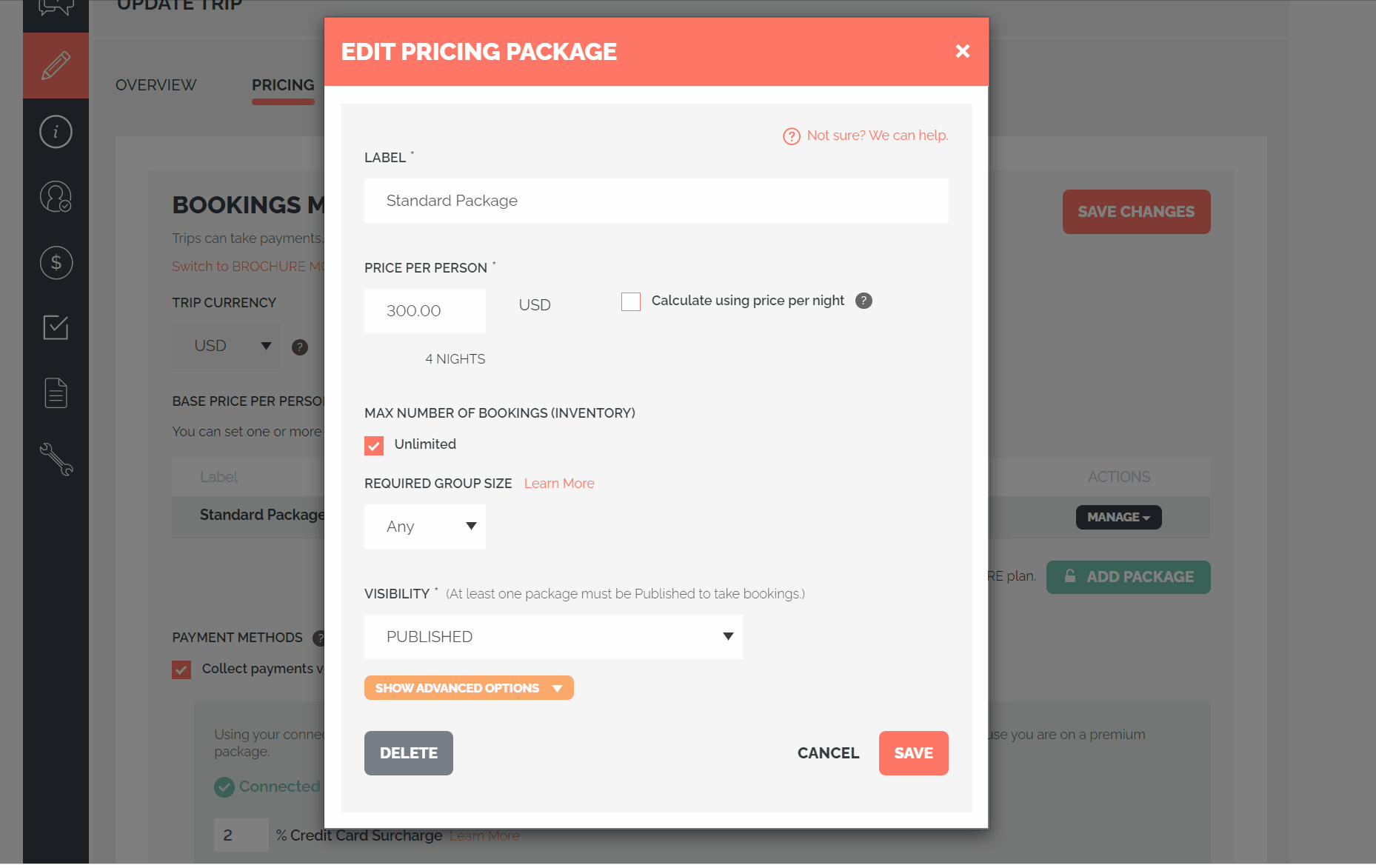 Want to add photos? We dig into it in our How-To embed photos and images in descriptions.
✔️✔️✔️ Default Opt-In To Optional Items/Add-Ons
We heard your feedback and have now empowered you to automatically opt your travelers into the optional items or add-ons you have on your trips.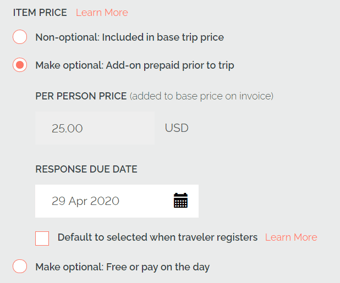 For example, do you carbon offset your trip for your travelers? Do you have an optional airport transfer that everyone always chooses? Now you can have that optional item default as selected when the traveler registers. Read more in our dedicated help doc on default to selected for add-ons.
REFRESHER!
🌅🌅🌅 There have been big things happening, for a quick catch-up refresh yourself on Brochure Mode vs. Bookings Mode
With the creation of packages, we have clarified what it means to be in BROCHURE MODE vs. BOOKINGS MODE. We used to call these "Estimated Price" and "Finalized Price".
If you are not familiar with BROCHURE MODE, it allows you to collect expressions of interest on your Trip Page. It's free forever and available on all our subscriptions.

BOOKINGS MODE allows you to take payments, just like the old "Finalized Price". Learn more about the difference between brochure mode and bookings mode in our dedicated help doc.
Want more packages? Upgrade to CREW to unlock multiple packages.
With full Stripe and Square integration payments are easy. There are no booking fees, and we never hold your money. YouLi powers you up.
---
Need more help?
Reach out to the YouLi support team via a chat box at the bottom of your screen or submit a ticket request. If you need more advanced support, schedule a 1:1 Consulting session with one of our experts, as we will walk you through the features and best practices.