Why Do I Hit My Limit For Tasks When I Haven't Used Them All?
The Tasks that are in the trash also count toward your total. Don't worry - you can restore and edit them to avoid hitting your cap!
How do I check to see if I have trashed Tasks that I'm able to restore/reuse?
If you cannot access the full amount of TASKS included in your YouLi plan, make sure that your trashed Tasks are visible and edit those Tasks.

See below. Use the FILTER, within MANAGE TASKS and filter by "TRASH" to restore your TASK and ensure it's visible.👇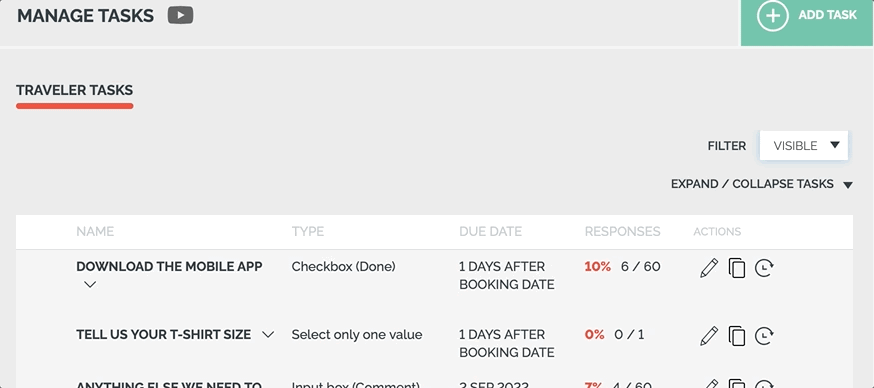 TIP: You can edit a task without responses and change it to be any other type of task you need! Easy!
Why can't I add a Profile & Registration Form?
If you have maxed out your tasks (including those in the Trash as noted above) then you won't be able to make a new task, which is required to create a Profile & Registration form.
This is because you cannot convert an existing task to a Profile & Registration Form task.
Upgrade to unlock more tasks!
---
Need more help?
For more tips on pre-trip customer support join the YouLi community of travel professionals with monthly LIVE webinars and Q&A sessions.