Yup, this bug didn't want to be found. But with Howard's help, we were able to figure out why some people couldn't load trips to the mobile app. Now Howard can reload his 6 trips on the mobile app and get back to traveling.
WHAT YouLi DELIVERED THIS UPDATE
We love it when you share your love with us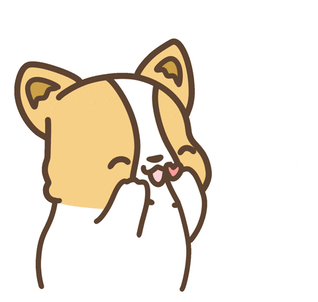 Check out what our clients say about us - and reach out if you want to be showcased!
🧹 Mobile App v1.7.7 for Android and v1.7.8 for Apple iOS
Same great features, just with fewer bugs.
Most of your customers should get the update automatically, but if they are having issues, make sure they go to their App Store or Play Store to get the update before opening a ticket.
Changed the title from "My Experiences" to "Dashboard"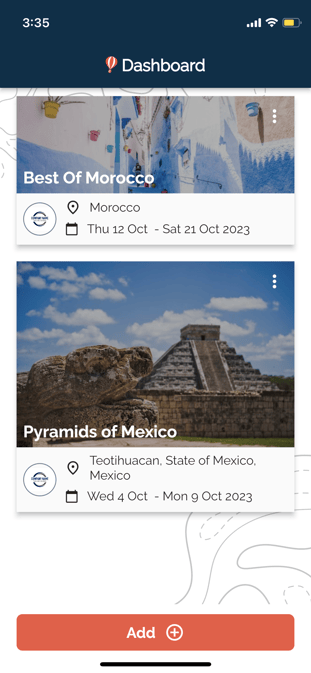 Changed the button from "Dashboard" to "View Dashboard"
So you don't get stuck on the Add screen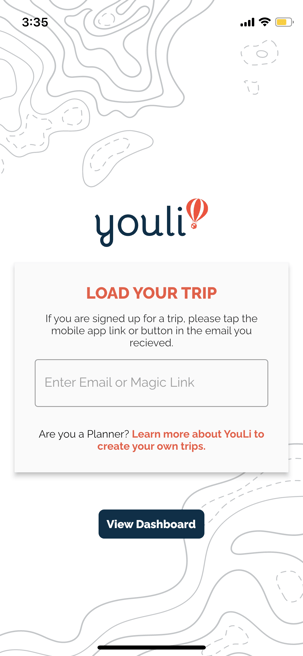 Learn more about the Mobile App
Thanks to Howard for helping us hunt this down, an avid traveler who has been on 6 of our clients' trips in the last 2 years, living the dream!!!
👉 Zapier Integration (out of Beta)
Ready to automate your workflows between YouLi and your other platforms (like Mailchimp or Quickbooks Online)?
The YouLi integration with Zapier has been in use by clients for years, and now it is officially out of Beta.
Wondering what Actions and Events we support? Learn More about Zapier + YouLi
🐞 Copy Tasks - with API Fields & System Fields
You can now copy tasks that have API Field Names in them without getting an error. Once copied, you will have to give the new fields new API Field Names to use with the API (they must be unique per trip).
You can also now copy Profile & Registration tasks so that you can create different profiles for different people on the trip.
For example:
Adults: need to complete full profiles, including mailing address information
Minors: just need to provide DOB
👉 Trip Page cookies will now expire after 30 days
Yeah, it's annoying...but it's important. We are always improving our security: part of that is making sure your travelers are only accessing THEIR data. This requires we verify them more often.
When a cookie expires, they will see the PUBLIC version of the trip page instead of THEIR personalized trip page.
Usually your traveler won't notice, because they will click on a link from a YouLi automated or sent message and access their page directly.
How can you support your travelers when their cookie expires?
Remember to send your travelers to your branded "Find my Trip" page
Encourage your travelers to Make an Account so they can login with a password and see ALL their trips on the dashboard
Encourage your travelers to Save their trip to the mobile app - so they don't lose access

🤖 Pre-fill API for Checkout Flow

AVAILABLE PLANS: Enterprise only
Do you manage your own community or have data on your customers that you'd like pre-filled on the Checkout Flow to make the trip booking process faster?
Then you need to work with your developer to call our new Pre-fill API.
NOTE: 5 minute TTL
Get in touch to learn more.
🌎 Itinerary item Location not on a map? Unlink it!
(this was added in 1.144, but we had a bug we addressed)

By default Highlight and Itinerary items are linked out to Google Maps like this on the Trip Page:





Now, if you check "Don't show on TripPage Map"

The item will NOT appear on the map
AND the item will NOT be linked out to Google maps like this:




TIP: Don't see the checkbox? You probably have Maps turned off for the trip. Learn More
If Maps are off for the trip, then none of the item links will be linked to Google Maps.
🏠 New Custom Field Types - for Profiles, Registration Forms and Custom Forms
Thanks to Solo Female Travelers and Wanderful for requesting these new field types for Custom Forms and Profile & Registration Forms: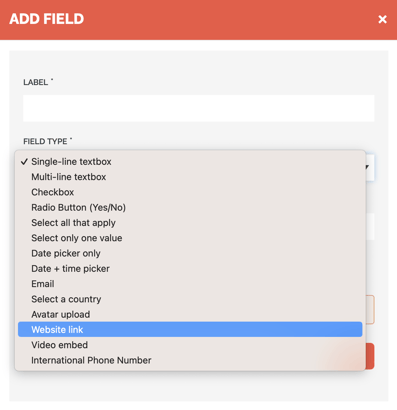 Website Link - clickable on Traveler profile
YouTube video - will be embedded on Traveler profile
International phone number (with country code selection)
WARNING: We do our best to find the country code in existing phone numbers, but if we can't tell, then you'll have to manually pull the country code (or enter it)
This applies to the International Phone number in the default profile and the custom profile task form.
Product Previews - Not yet widely released, but on the horizon!🌅
📆 Meeting Block - Networking Events
AVAILABLE PLANS: Enterprise only
Do you run events with attendees that need to book meetings with each other?
Then you need "Meeting Blocks", a way to publish a time on the schedule that your attendees can self-schedule networking meetings based on their category.
For example:
Travel Agents can book with Tour Operators
Travel Creators can book with Brands who want to work with them
Students can book with Mentors
Interested? Get in touch to Learn More
Preview of the feature
Planner can create the "Meeting Block" and set:
Start & End Time
Meeting slot duration
Transition duration
YouLi will generate the necessary meeting slots to meet those requirements.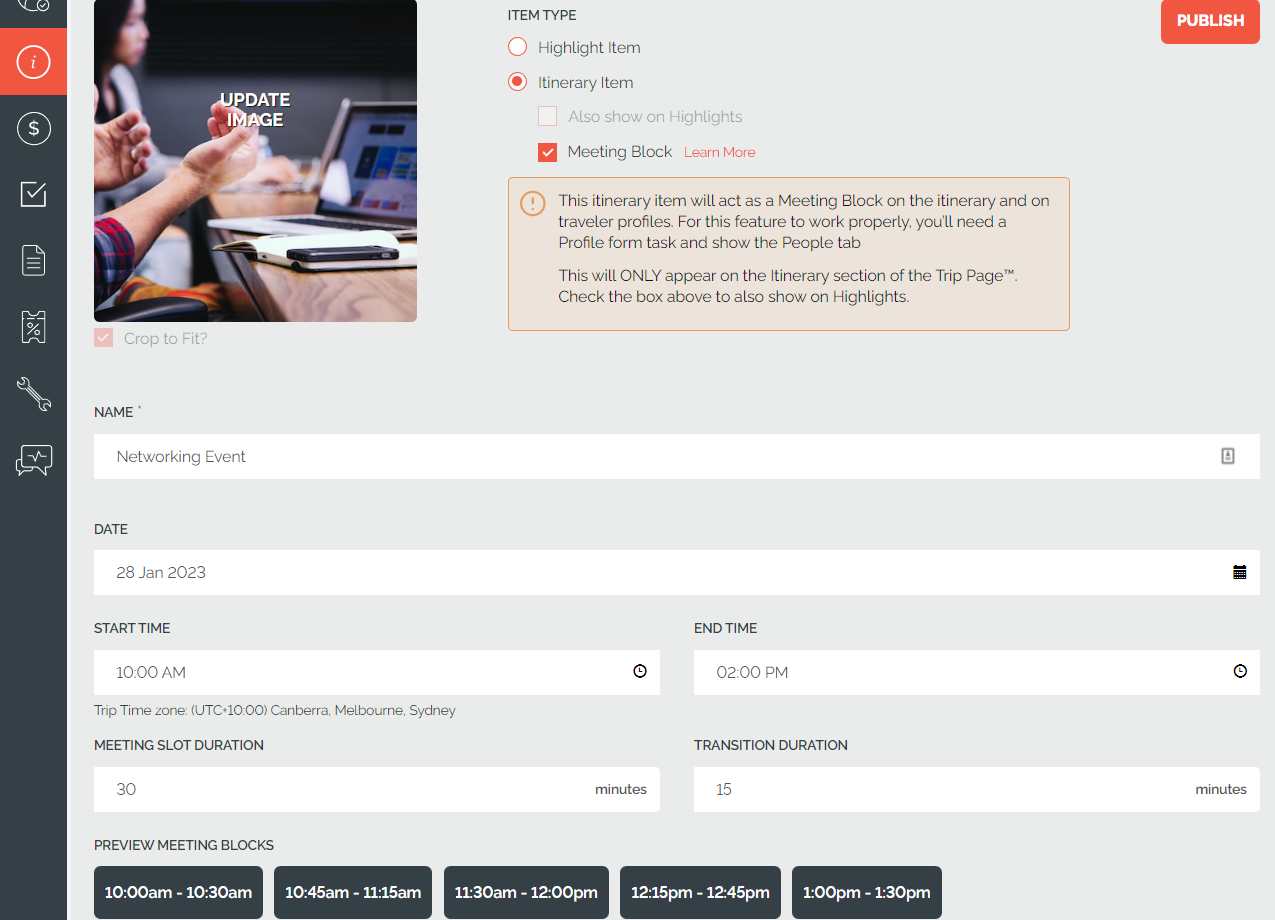 Those meeting slots will then appear on the Itinerary and Profile for attendees and indicate which slots are available and which have been booked (and with whom).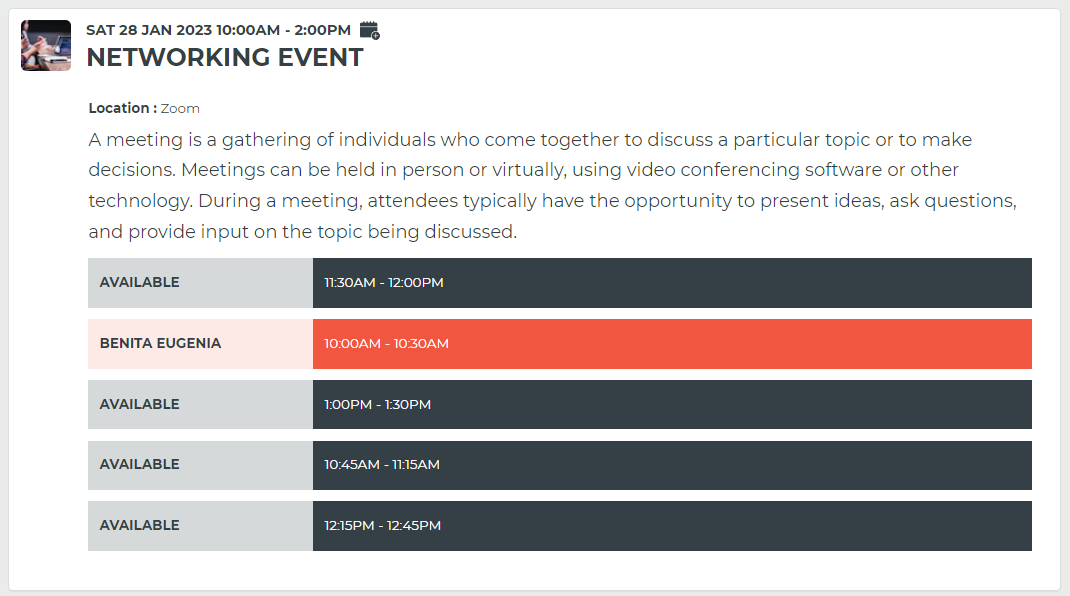 Bug Fixes & Enhancements
TTC Community Perks updated. Join the Transformational Travel Council to access your perks

Includes discounts on events and YouLi plans

Tax ID and Coupon codes now collected on checkout for Community members (TTC Allyship)
"Select only one" and "Country" fields in custom forms now have a blank value as the default to avoid travelers NOT picking the correct country (7413)
🐞 Bug with Terms & Conditions displaying out of order on registration FIXED (7544)
🐞 Bug causing error with Templates created by Team Members TO BE FIXED SOON (7543)


WORKAROUND: Have your Team Owner create templates until this is fixed 😉
🐞 Bug blocking the "Enable optional document upload" on Tasks FIXED (7498)
🐞 Bug when couple changes the name of the second passenger on a trip with a Deck Plan installed - causing the booked room assignment to be lost. FIXED (7519)
🐞 Some users could not click to download files from the Uploads and Resources FIXED (7319)



🐞 Optional items: due date is now INCLUSIVE, so Travelers can still select an optional item on the day it is due. FIXED (7415)
🐞 Log records for selected optional items had the wrong response value of "Invited". FIXED (7352)

---
Need more help?
Reach out to the YouLi Support Team via the chat box at the bottom of your screen or submit a Support Ticket request. If you need more advanced support, schedule a 1:1 Consulting session with one of our experts, and we will walk through Traveler flow options & best practices.