What does it mean when a Traveler is Registered, Booked, Declined, or Canceled? Read on to learn more!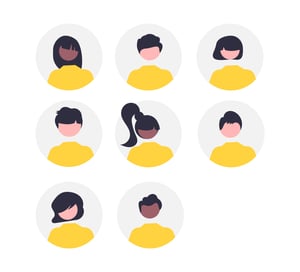 What are the different Traveler statuses, and what do they mean?
INVITED

The Traveler has been sent an invite to the trip. They have not yet registered or accepted the invite. When they access their TRIP PAGE, they will still need to register. This Traveler will not take up any inventory space.

REGISTERED

This Traveler has completed the registration form, or you added them to the trip and set their status to REGISTERED. When they access their TRIP PAGE, they will not need to fill out the registration form. This Traveler has NOT made any payments.

BOOKED

This Traveler has made at least one payment. You should now expect that they will be completing all following required payments and TASKS.

DECLINED

This is a status that will happen if your Traveler declines an invite or you manually change their status. Declined travelers do not take up any inventory space, but you will still see them in your TRIP CRM.

CANCELED


This status will only show under MANAGE PAYMENTS. This happens when a Traveler's status is changed to DECLINED after they have made a payment. The system will automatically list all Travelers with payments as CANCELED if their status moves to DECLINED.


---
Need more help?
Reach out to the YouLi support team via a chat box at the bottom of your screen or submit a ticket request. If you need more advanced support, schedule a 1:1 Consulting session with one of our experts, as we will walk you through the features and best practices.