Do you prefer that your people see ALL the tasks, completed and open rather than hiding the completed tasks? This feature is for you
Simply click to ACCOUNT -> SITE SETTINGS and scroll to the Display Settings.

Check the box "Default to SHOW COMPLETED for tasks on Trip Page"
When checked, your travelers will see ALL tasks by default and they can click HIDE COMPLETED to clean up their view.
Show Remaining
By default in YouLi accounts, only the "REMAINING" tasks are shown.
The option to SHOW COMPLETED is available via a button in the upper right.
Show Completed
With the Default to SHOW COMPLETED option enabled, people will see their REMAINING & completed tasks by default with an option to HIDE COMPLETED.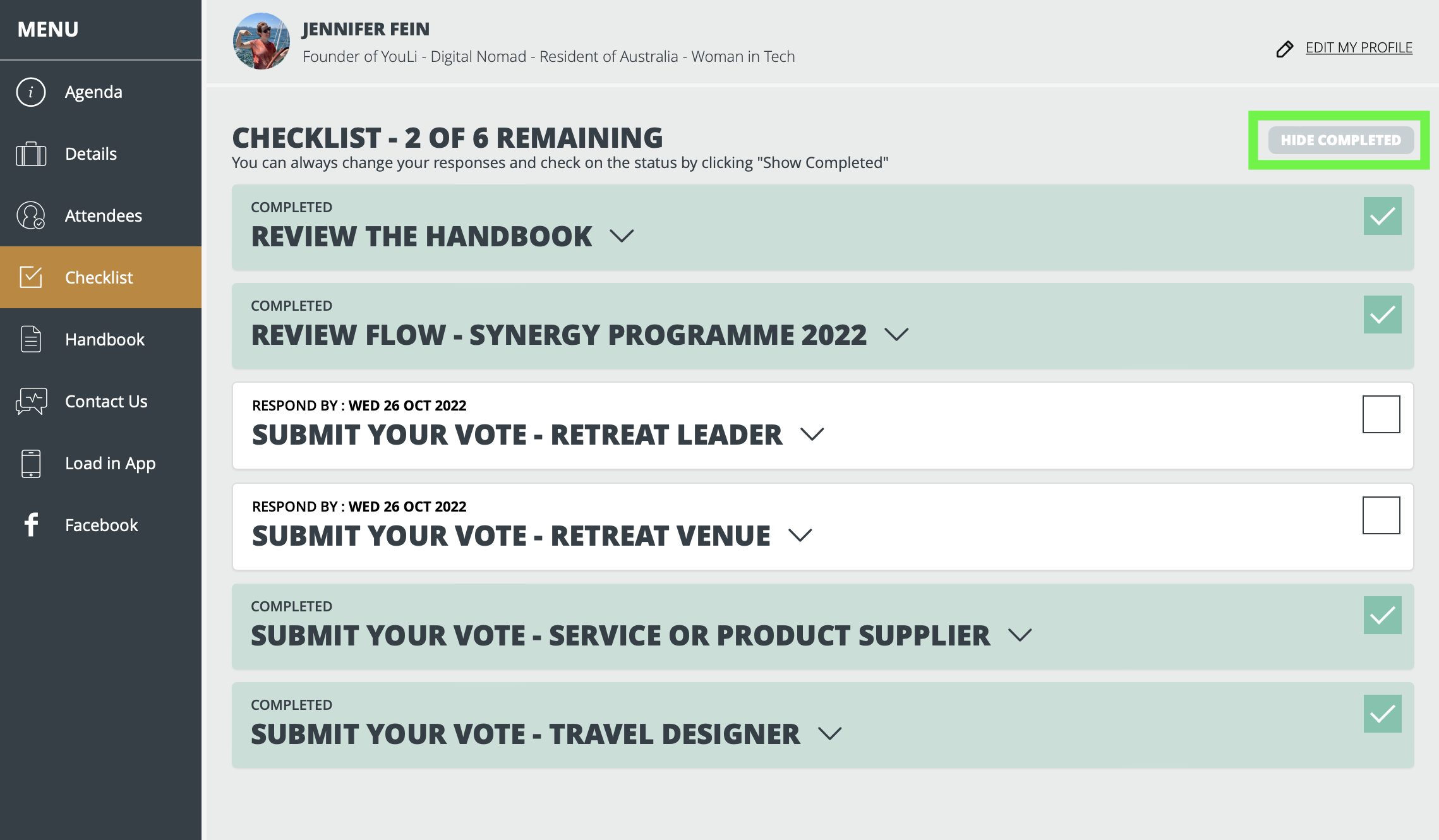 TIP: This is just a default, people can always toggle between HIDE/SHOW regardless of the default. There is no wrong choice, so try it one way and get feedback, then change it anytime.
---
Need more help?
Reach out to the YouLi support team via a chat box at the bottom of your screen or submit a ticket request. If you need more advanced support, schedule a 1:1 Consulting session with one of our experts, as we will walk you through the features and best practices.