A Traveler will not hold a spot on your trip until they are Booked. Follow the steps below to see how to mark a Traveler as Booked before they make a payment.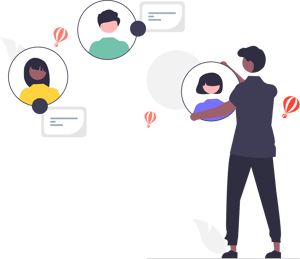 Why should I set a Traveler's status as Booked before they make a payment?
Travelers will not take up any itinerary space until they are BOOKED. This means a Traveler could lose their space on the TRIP if the space fills unless they make a payment. Here are some reasons you may want to make them as BOOKED before getting their deposit:
You have spoken to the Traveler over the phone and know they will be making their payment soon, but your trip is at risk of selling out.
You have decided to give your Traveler extra time to make their payment and want to make sure they do not lose their space.
You are expecting payment soon but need to print a report for inventory management.
How Do I set the Traveler's status as Booked before they Pay?
By recording a payment of $0, you are locking the Traveler into their booking but not affecting their total invoice cost.
---
Need more help?
Reach out to the YouLi support team via a chat box at the bottom of your screen or submit a ticket request. If you need more advanced support, schedule a 1:1 Consulting session with one of our experts, as we will walk you through the features and best practices.