When using custom profiles and allowing other travelers to see profiles, decide who can see the data. Securely control what personal profile information is visible on Trip Pages.
NOTE: This feature requires Profile & Registration Tasks to be enabled on your account.
YouLi Trip Pages are a portal for your traveler to experience your trip before they travel. Part of the experience is getting to know the other people on the trip.
If your privacy policy allows and your group want to know each other before, during and after, then this feature is for you!
How to enable profiles
1. Enable "People" menu is enabled under Trip Settings (it is off by default)
Relabel as necessary from People to ...
2. (OPTIONAL) Enable "Show Full Profiles"
[COMING SOON] - open support ticket to request

3. Add/Update the "Profile & Registration Form" task
When you are adding fields to the form, you will see a field called "WHO CAN SEE THIS DATA".
By default, it is set to "Planner Only" to protect your traveler's privacy.
Check your privacy policy and your customer's expectations, and then choose one of the other two options carefully: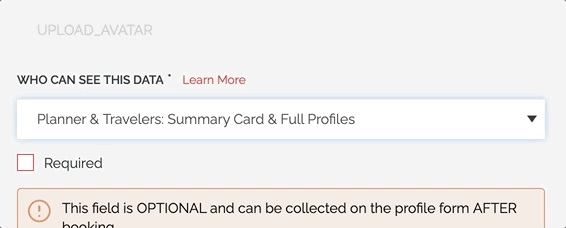 Planner & Travelers: Full Profiles
If you completed step 2 above, then you'll have the option to show the information ONLY on the Full Profiles.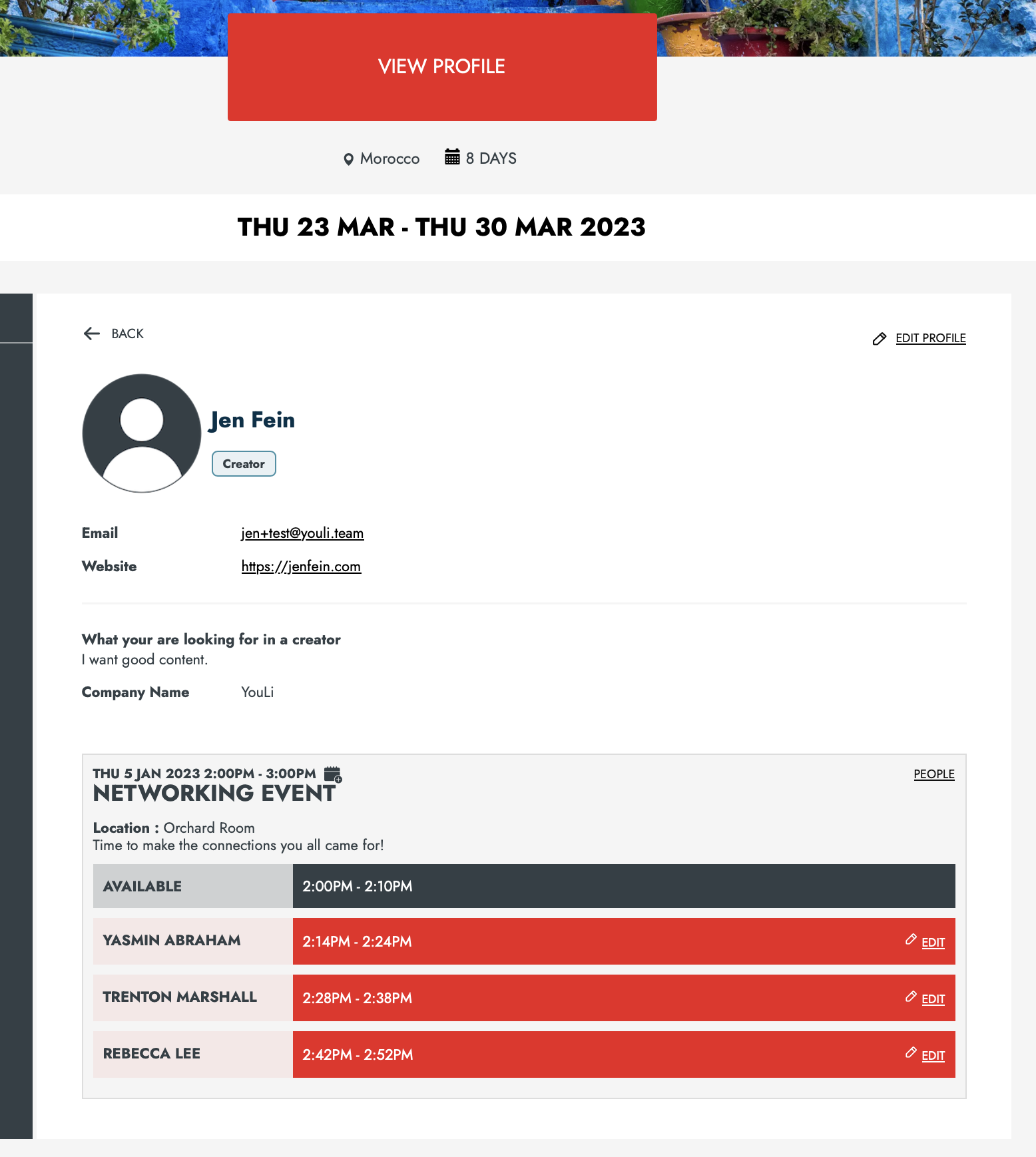 Planner & Travelers: Summary Cards & Full Profiles
If you did NOT complete step 2 above, then this option ONLY shows the information on the Summary Cards shown when people click to the People menu.
[ SUMMARY CARD SCREENSHOT ]
How can a Taveler see their own profile?

There are three ways for your traveler to access their profile
1. Hover over the trip name on a large screen and click "VIEW PROFILE"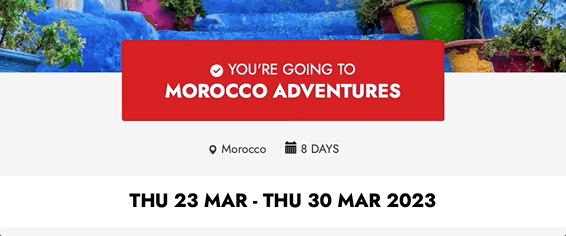 2. Click on their name in the bar above each section; JEN FEIN in the example below:

3. If the People tab is shown - click on their name or VIEW PROFILE in the list; first one in the list below