Do you have wide spaces between your lines, under your Itinerary Items, a Task, etc.? We'll help you get used to using a Rich Text Editor.
See this example of the same Itinerary Item entry. Do you see the difference?
If you have entries in YouLi which look like the first example, but you want them to look like the second, follow the steps below.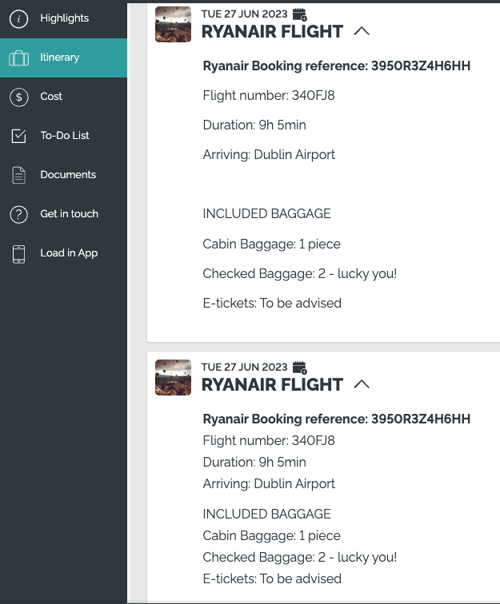 Hard Enter vs. Soft Enter
Hard Enter
We're used to creating new lines by hitting the "Enter" key on our keyboard. And that does work to create new lines via "Hard Enter." A Hard Enter creates new lines, by creating a new paragraph for each new line. As we know, there is always extra spacing between paragraphs. That's why when you use Hard Enter, the spacing looks larger than when you use "Soft Enter."
Soft Enter
"Soft Enter" is when you create a new line by hitting "Shift" + "Enter" on your keyboard. By using Soft Enter, you will not be creating a paragraph for each line. Thus, there would be less spacing between each line.
---
Need more help?
Reach out to the YouLi support team via a chat box at the bottom of your screen or submit a Support Ticket. If you need more advanced support, schedule a 1:1 Consulting session with one of our experts, as we will walk you through the features and best practices.