YouLi can be used for events, especially when it's important to know who else is attending and to arrange formal meetings between invitees. This article summarizes the features that Event Coordinators love about YouLi
Traveler Categories
Being able to assign each invitee to a Category is essential to managing an event, especially when more than a 100 people are attending.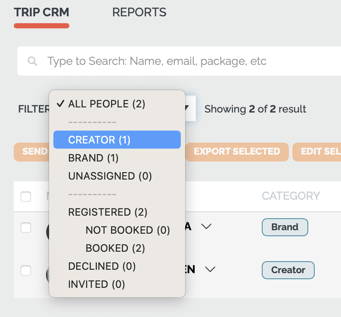 Custom Registration Forms (can be based on Category)
Registration forms are essential for any event.
TIP: Create different profile forms depending on the category of attendee. You'll need different information from each type, for example:
Speakers
Sponsors
Delegates
Custom Fields
In order to make robust profiles, we need more types of fields:
Social Media links
Upload photos (File Upload)
Video Embed
Country
International Phone number...etc
Custom Profiles visible to Other Attendees (based on Category)
Profiles contain data that you collect as a Planner for your own purposes, but also contain information you may want to share with other attendees, like website, home country, number of followers, etc.
Allow your attendees to provide the right information about themselves to enhance their networking experience.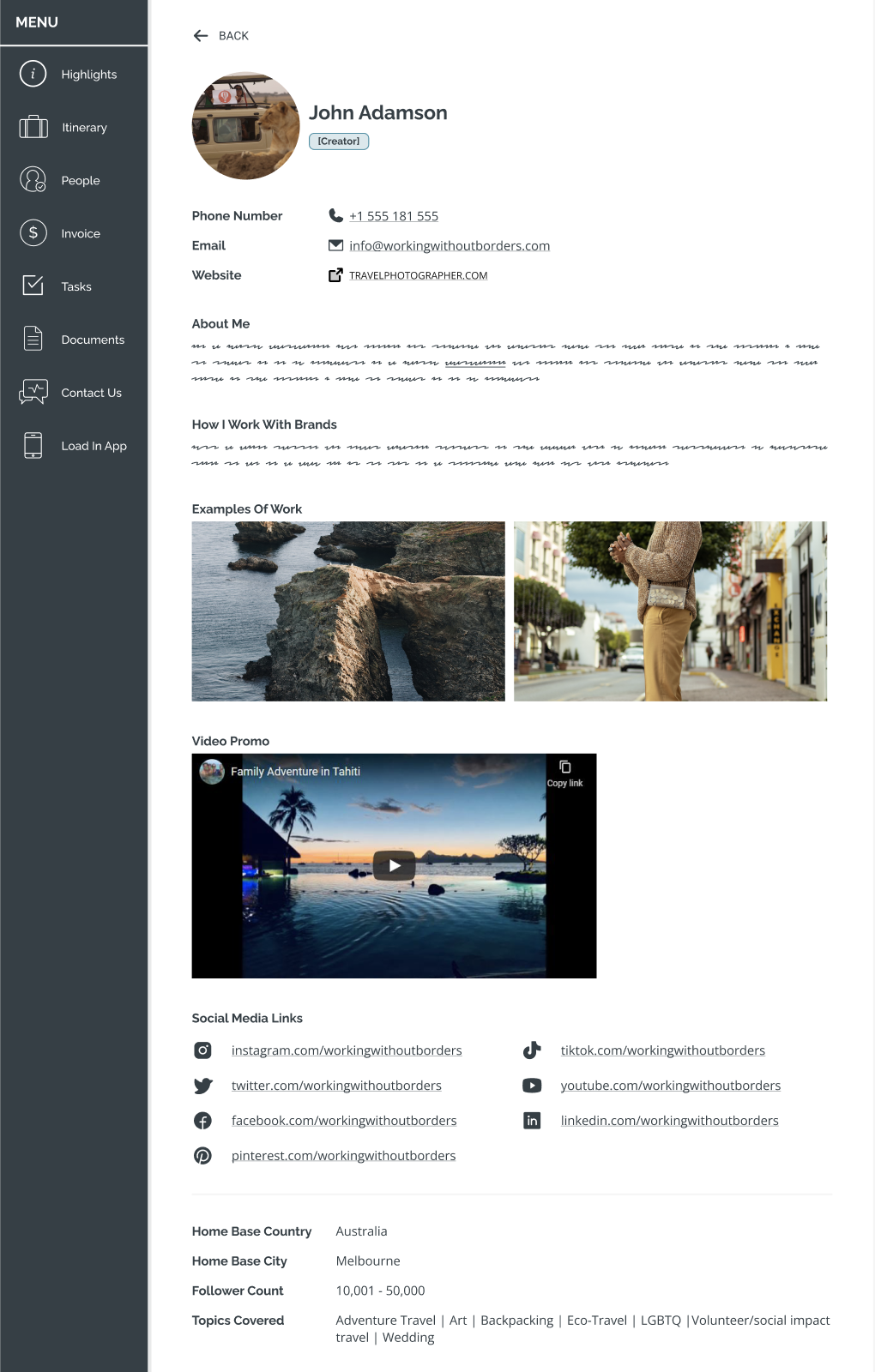 Full Profiles can be shown based on a per trip setting

Click to Update Trip -> Settings

You can determine which fields are visible on these full profiles needs to be implemented.
Searchable Profiles
Searching and filtering are now available on your People tab.
If the People tab on the Trip Page is shown and you are using the new Profile & Registration Form... you will now see search and potential filters.
In the example below, I'm searching for Teachers who are named "Arthur."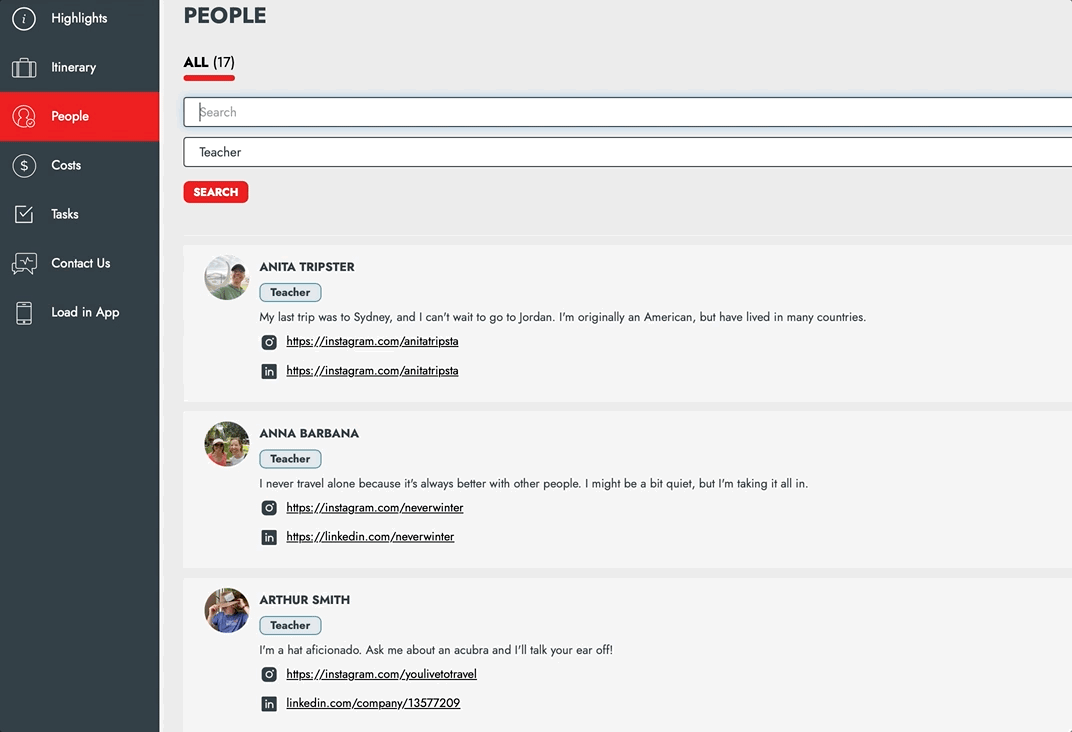 Search will match against any Profile Form fields that are:
Single or multi-line text, most commonly:


First name
Last name
Mini bio

Rich text fields are NOT searched as they cannot be shown on summary cards
Filter fields are shown for:
the first 3 profile fields that are marked as "required"
AND set to show on "Full Profile & Summary"
AND which are of the type "Select all that apply" or "Select only one"
Meeting Blocks - Book a Meeting with other Attendees
When you need to formalize the networking rather than allow it to be organic, you can add a "Meeting Block" to the agenda/itinerary. This allows attendees to request and accept meeting requests for people in other categories.
Learn More about Meeting Blocks
Save Profiles for Future Events
It's always easier to rebook a client than to acquire a new one. With YouLi, attendees will be able to save their profiles to their YouLi account to use when registering for a future event.