Want to know what channels drive the most bookings? Especially if using Google Ads? Ecommerce tracking is the way to go.
AVAILABLE PLANS: This feature is available and already enabled (so get going setting it up!) for our Venture and Enterprise clients.
Why do I need this?
You can already see how much money you've made in Manage Payments, but ecommerce tracking gives you insight into where those people came from so you can balance your marketing spend.
A: Google Analytics with Ecommerce tracking enabled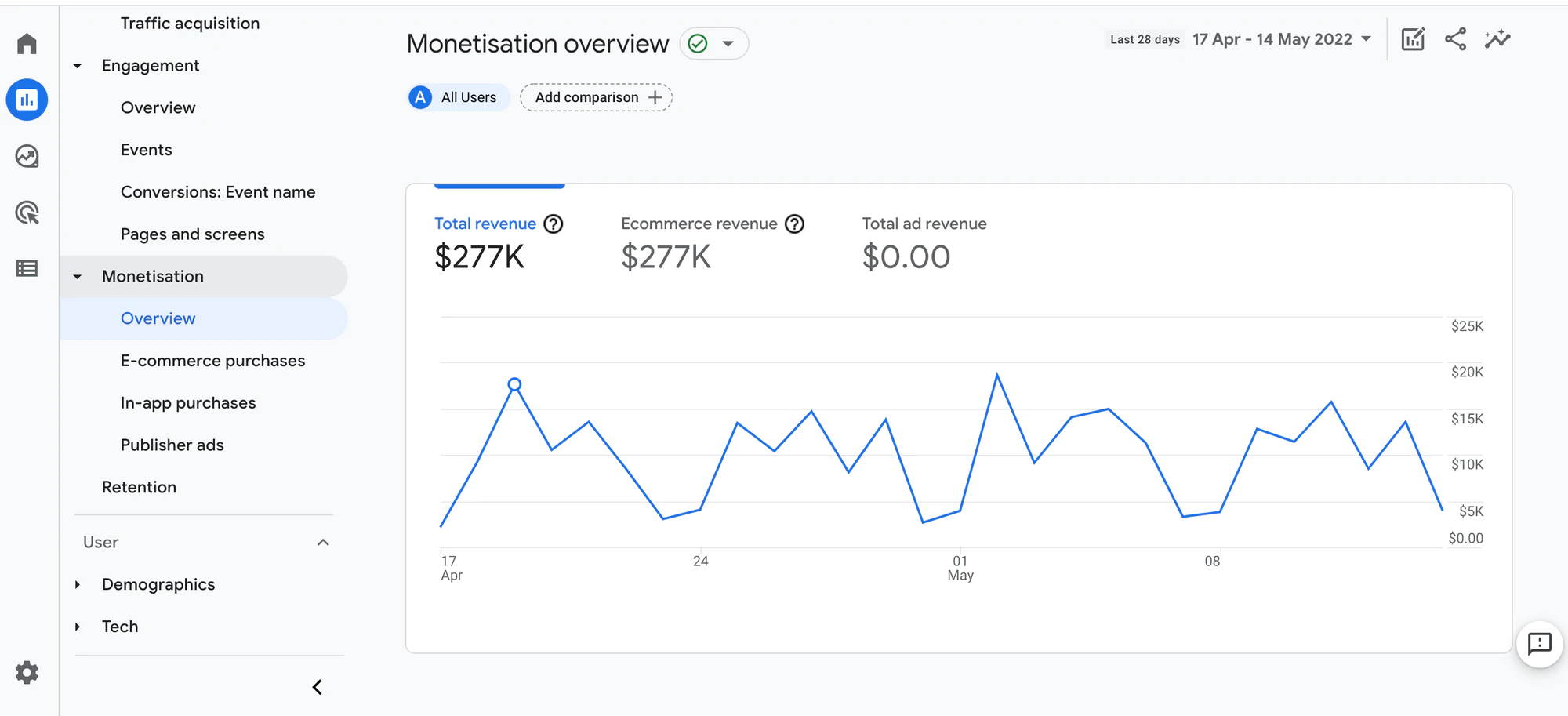 The E-commerce purchases report under the Monetization section might be the most useful report of all. YouLi can pass information about your conversions to Google Analytics for further analysis.

This report shows you what visitors buy on your trip pages, including:
What trips they purchased for how many people
What packages were viewed and purchased
The time to purchase or number of days to complete the payment from the first time they viewing the Trip Page


The Attribution reports under the Acquisition section may feel overwhelming, but once you have e-commerce data flowing in, you can use it to understand the bigger picture of your customer's journey to purchase. Specifically, which acquisition sources produce the most booking revenue.
In the example below we see that Direct links are the biggest source. But more importantly these sources are something you can influence:
Email - YouLi sends a lot of reminder emails, so it makes sense that this is high, you can drive more by sending your own marketing emails
Referral

These comes from OTHER sites, these could be blogs or articles that have been written up. This could also be YOUR website - so check that you've got your data streams configured to track across from your website to your WLD on YouLi

Organic Search

The best kind of conversions, this means your SEO is pumping. If this is smaller than you'd like - work on increasing your content game.

Affiliates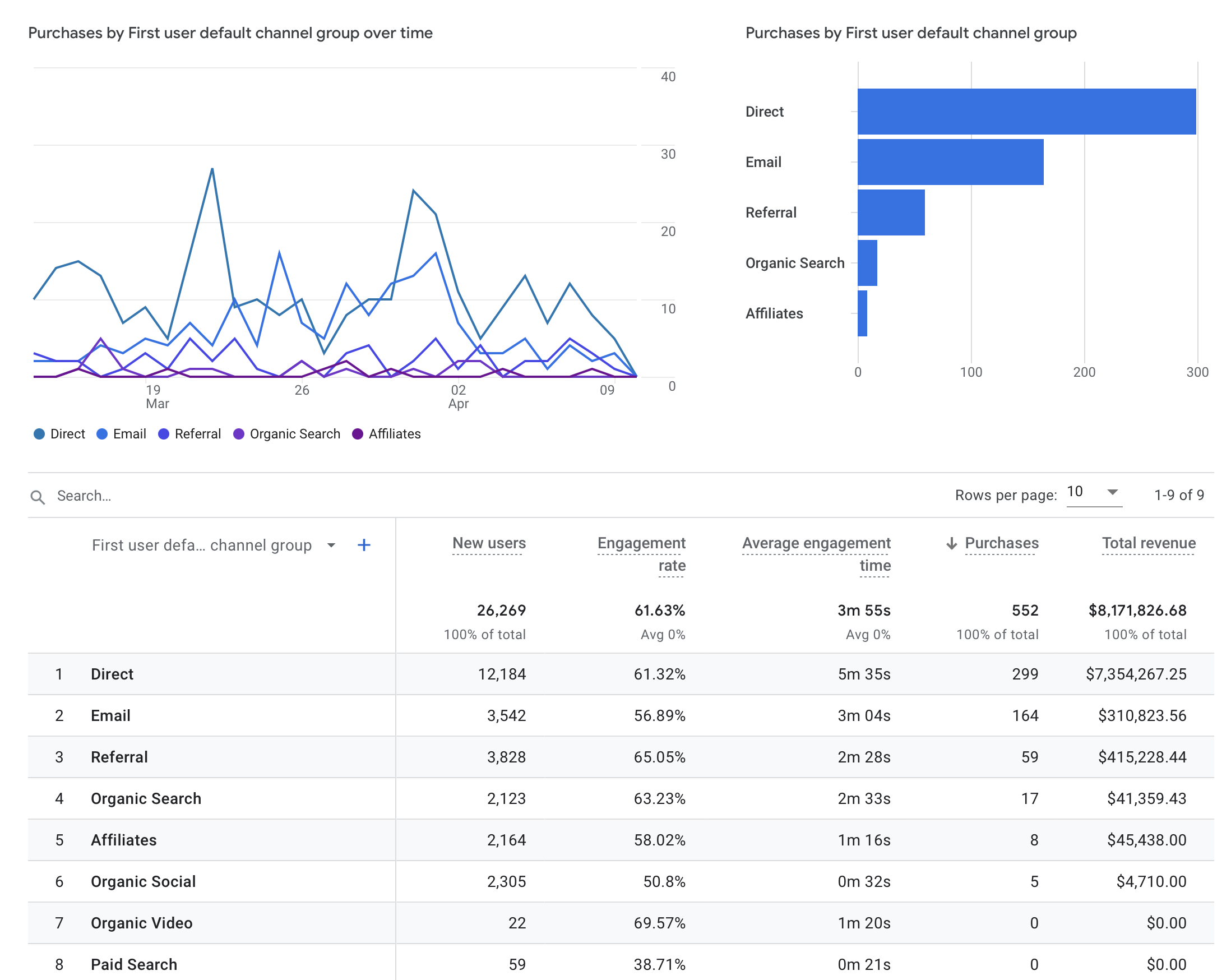 Marketing attribution becomes more important as you spend more money on marketing and you add more channels. Use it to know which marketing dollars are doing the best and how your various campaigns work together to generate traffic and ultimately bookings.
Watch our Facebook live video for more help
---
Need more help?
Reach out to the YouLi support team via a chat box at the bottom of your screen or submit a ticket request. If you need more advanced support, schedule a 1:1 Consulting session with one of our experts, as we will walk you through the features and best practices.