How to increase bookings by applying the checkout flow designed for group travel.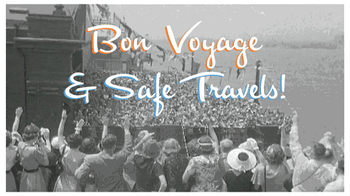 Inflation, recession, politics...it will all be here when you get back.

What YouLi delivered this update 🤩🤩 Add-Ons for Everyone (or only one)
Now your INVITATION GROUPS can select their add-ons PER PERSON, even when paying together.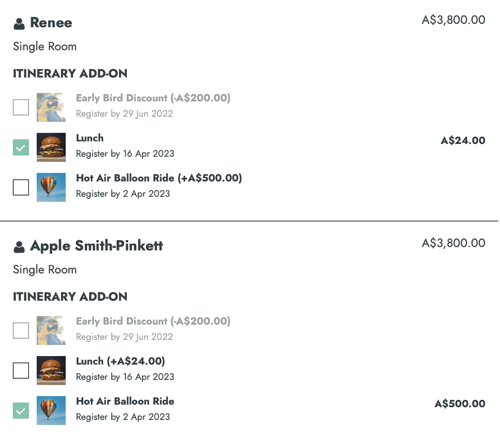 NOTE: This feature applies to ALL YouLi plans.
🌍🌍 Global Bookings Report - Enhanced
Travel is back and you're drowning in bookings, congratulations!
We've added a new report to get on top of ALL your bookings across ALL trips.
This is part of our ENTERPRISE Reporting Suite, but for a limited time, we are inviting our community members to request access in exchange for feedback and testimonials. Be sure to join our FB Group and watch for the invite.
NOW with added features:
Send Message to booked travelers
Export to CSV
Print or save as PDF
Main Contact will show if different than Trip Owner - great for larger agencies!
PLUS: Show #Bookings grouped by Trip Name - great to see how your marketing is doing!
🥸🥸 Custom Date Ranges - you know you want it
Now on all three of the Global Reports, find the calendar icon and click to select preset ranges AND "CUSTOM DATE RANGE"
PAYMENTS - returns all payments made in that date range
BOOKINGS - returns all bookings STARTED in that date range (first payment date)
AFFILIATE REFERRALS - returns all AFFILIATE sourced bookings STARTED in that date range (first payment date)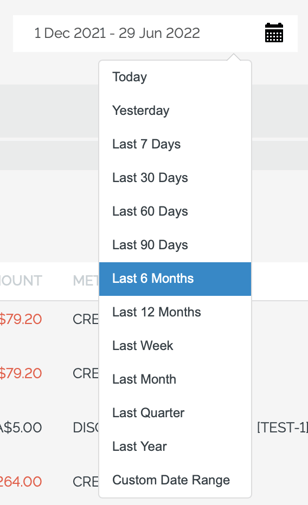 NOTE: This feature applies to ALL YouLi plans.
🛒 🛒 Checkout Flow - Limited Release
Our first phase of the much anticipated 'CHEKCOUT FLOW' is now available.
--> Ready to replace your e-commerce checkout? REGISTER FOR OUR WEBINAR

Example Of a One-Page Checkout Flow: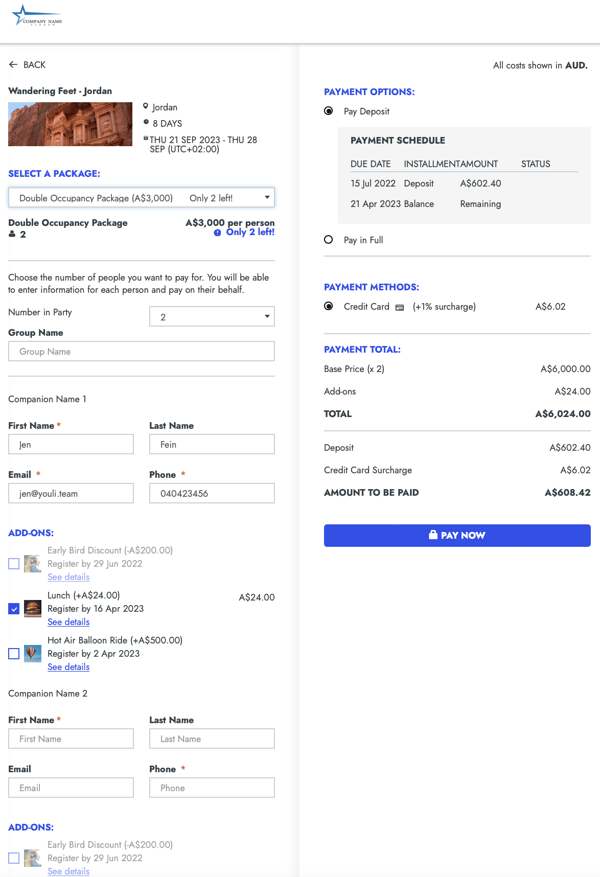 Features:
Travelers can REGISTER & PAY in one step before showing the TRIP PAGE
NOTE: Travelers cannot EXPRESS INTEREST using this flow.
Great for eager Travelers who don't need the Trip Page itinerary before booking.
Accept Stripe payments (other gateways coming soon) & no-fee payment methods
Collect email & phone number from extra travelers
Select optional add-ons per traveler
Selected packages pre-select the right number of travelers based on the minimum for the room
Headings use YOUR primary brand color
Integrates with external deck plan selection
If you have this feature turned on, look for the new BOOKING STYLE when setting pricing:
Checkout Flow can be set as the default during integration and change per Trip. Test out each flow to see which is best for your ideal customer experience.

💸💸 Manage Payments - Totals based on selected Filter
Admit it, you love clicking into MANAGE PAYMENTS to see how much money you've made!
Now you can adjust the totals based on the filters...🙌
Thanks to Acland for requesting this enhancement.
NOTE: This feature applies to ALL YouLi plans.
🌟🌟 Edit Community Profiles - Transformational Travel Council - COMING SOON
YouLi and TTC are collaborating to create a platform for travel professionals to find each other and grow their businesses through real-life connections around a belief that travel has the power to change the world.
Explore the Ally Directory - discover a potential partner today!
HOT TIP: Log in to YouLi to push your profile to the top - the most active members sort first!

If you are an Ally, you'll hear from us soon and see your brand new profile appear, including your public + listed trips.
👉🧐👈🏾 Bug Fixes & Enhancements
Taxes and Fees are now included as a column in Reports
Team Members admin page was timing out with too many people + trips - FIXED

Thanks to Philip from Diversity Study Tours for reporting

When selecting "Last X days/months" in reports it was including Today, these pre-sets now exclude TODAY
Stripe Fee is now available via Zapier for Payment Trigger
Jost and Roboto fonts are now available under SITE SETTINGS
Loving YouLi? UPGRADE TO PRO
Find out what's included in each of our plans.
---
Need more help?
Not sure how to navigate SEO, website integration, Tour Series, Xero integration, etc? Grab your 1:1 session starting at just US$80.
BOOK YOUR 1:1 ZAPIER CONSULT BOOK YOUR 1:1 ANALYTICS & SEO CONSULT BOOK YOUR 1:1 WEBSITE INTEGRATION CONSULT