How to save time by automating cabin allocation with new YouLi custom deck plans.
What YouLi Delivered This Update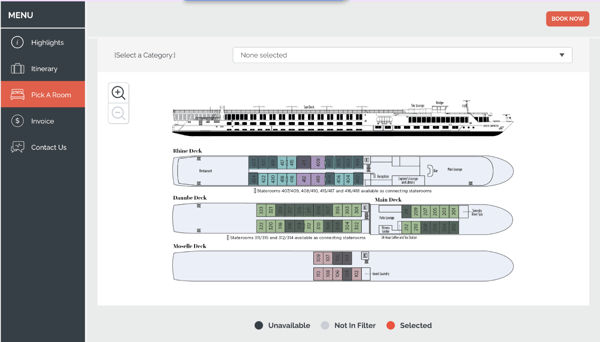 🚢🚢 Reduce Your Work: Empower Your Travelers to Book Cabins
Do you book out cruises or private yachts for your events? If so, this ENTERPRISE-only feature might be just what you're looking for. Learn More
Wondering if this works for hotels and resorts? Submit your map in a support ticket to find out.
👉🧐👈🏾 Bug Fixes
Did you know? PRICING EXPLANATION can be customized per traveler. This is handy when you are personalizing a price. We fixed a bug when editing multiple people (EDIT SELECTED) from MANAGE PEOPLE. It will now save correctly for all selected people. (6068)
Refund Protect is now an option for ALL payment gateways - including Authorize.net, Square and CyberSource. (6385)

The option for "PAY REMAINING BALANCE" on the invoice for a traveler has been invited or registered for the trip, but has not booked (made any payments), will now instead read as "PAY IN FULL." (6379)

When opting out of Refund Protect, the page will no longer scroll up (6395)
After a person registers, the Trip Page will scroll down to the invoice, making it clearer that a payment should be made (6398)
👉🤩👈🏾 Refund Protect - Disabled for Pre-booked Travelers
We have seen a huge amount of interest in our integration with Refund Protect.
This week we fixed the Invoice to NOT show the Refund Protect option for travelers who previously paid a deposit or installment. Travelers can only make a booking refundable if they opt-in for the ENTIRE booking amount. Now they won't be confused by an option they cannot select.
Thanks to Acland and Elinor for letting us know this was causing traveler confusion.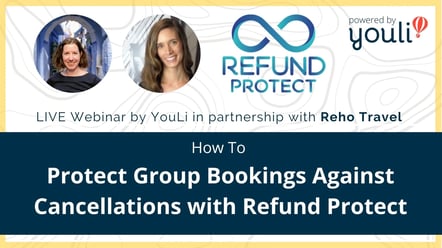 Click through to get the replay of the Refund Protect webinar.
Hear from Bianca at Reho Study Tours about how she benefits from the integration.
NOTE: Open a support request to get an introduction to Refund Protect
---
Need more help?
Not sure how to navigate SEO, website integration, Tour Series, Xero integration, etc? Grab your 1:1 session starting at US$80.
BOOK YOUR 1:1 ZAPIER CONSULT BOOK YOUR 1:1 ANALYTICS & SEO CONSULT BOOK YOUR 1:1 WEBSITE INTEGRATION CONSULT

👉 Have questions? 👈🏾
Join our next YouLi Cafe and get your questions answered live!
Not a member of our Facebook group? 😱 JOIN FB GROUP NOW