YouLi isn't the same as we were 3 years ago, so it was time for a refresh. Check out our rebranded website and then talk to us about helping you refresh/relaunch your website




👉 Have questions? 👈🏾
Join our next YouLi Cafe and get your questions answered live!
Not a member of our Facebook group? 😱 JOIN FB GROUP NOW


WHAT YouLi DELIVERED THIS UPDATE 👉👀👈🏾
White-Label Email Sending add-on
By default, YouLi provides white-label "Friendly From" for all emails we send to your customers. Now you can purchase an add-on to make your sending domain white-label as well!
Default Example: you can see that "Rockstar Adventures" is the "Friendly From" but the FROM domain is "reply@youli.io".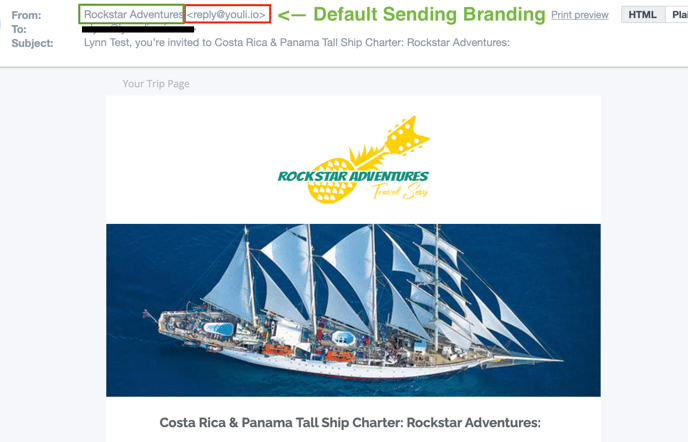 White-label Sending Example: you can see that "Rockstar Adventures" is the "Friendly From" AND the FROM domain is "info@rockstaradv.com"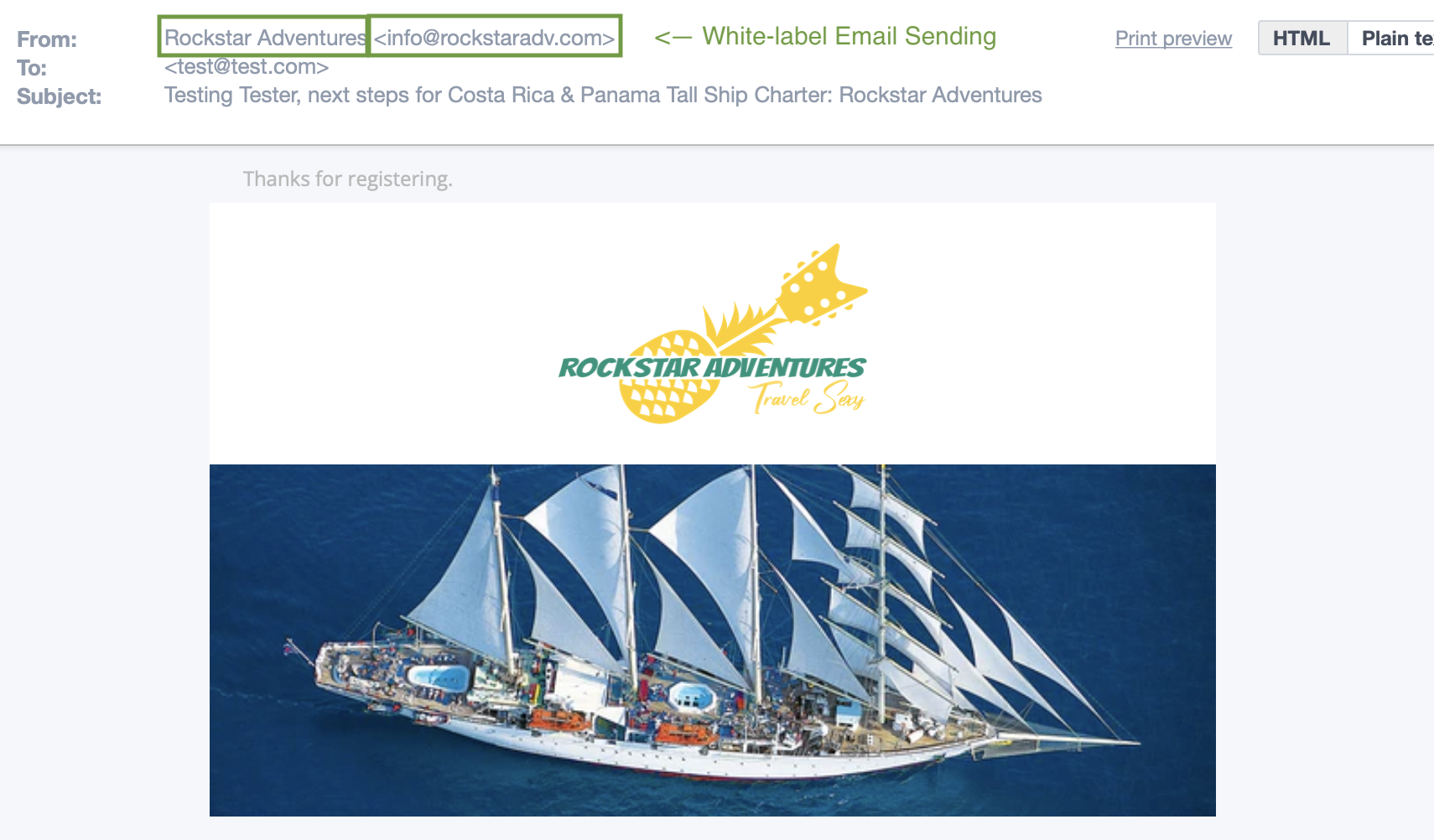 Interested? Open a support ticket to request this new feature and ask about pricing.
👉👀👈🏾 Embed Trip Pages in your Website
For Enterprise clients who need their travelers to keep the main website navigation, follow them onto the trip page, now there's an option to embed trip pages on your website. Book in a call to upgrade to Enterprise and unlock this feature.
--> Learn More <--
👉😎👈🏾 Set your API FIELD NAME via the UI for Custom Forms
Last time we made it possible for our Enterprise clients to pre-fill traveler task responses on Registration
Now you can set the API FIELD NAME when editing your custom forms.
👉
👏

👈🏾 Affiliate report - change the default search to last 7 days

Wow, we have seen bookings DOUBLE in the last couple of weeks, so we've changed the default on the affiliate report to be the last 7 days so it is faster to load.
👉💰👈🏾 TripBoard showing incorrect amount owing - FIXED
Bookings made with Refund Protect were showing the wrong amount owing on the Trip Board. This has been fixed! Thanks to Reho for reporting the issue.

LEARN MORE ABOUT REFUND PROTECT!
🌏 Empower your travelers! Last-minute cancellations are no fun for anyone, give your travelers the option to "make booking refundable" for a fee, and let Refund Protect manage the refund application, so it won't be out of your pocket.
🌏 Refund Protect is a new YouLi partner which allows clients to offer an enhanced "refundable booking" option.
🌏 See if you qualify to get access to Refund Protect and how it all works.
👉💰👈🏾 Affiliates registering 2 bookings in the same session - FIXED
One of our keen affiliate users noticed that when they login to YouLi and are selling trips for a Planner with a White Label Domain, they could not make two bookings in the same session.
This issue has been fixed, so your affiliates can sell even faster!
👉🥸👈🏾 Required Group Size becomes "Booking Size (Room Capacity)"
WHERE: When creating or editing a Package
WHAT: We had a lot of confusion about our Room Capacity feature because it was called "Required Group Size"
FIX: We have changed the label, added a tooltip and you can always Learn More

👉🤑👈🏾 Export of Payment Reports - FIXED
All Fixed! When exporting payments, application fees and surcharges were not shown in the correct column. Thanks To LLV for reporting and YouLi dev team for fixing.
TIP: YouLi is always growing and improving. Let us know if you see something wrong!