Our co-founder, Jen Fein, is
(safely)
on the road in the US, follow her adventures here.
YouLi Delivers new functionality every month based on user feedback.
👉🚀👈🏾 Grow your Affiliate network TODAY
Any Planner who can take bookings with YouLi will now have access to invite Affiliates.
Are you inviting Affiliates to sell your trips - Learn More
Are you an Affiliate looking to learn more about selling trips on YouLi - Learn More
--> Want to join the next live masterclass on Affiliates? Register now <--
👉🚀👈🏾 YouLi is growing with you, check out our new plans
Travel is restarting, so we know that it's an exciting but uncertain time. That's why we've introduced the EXPLORER plan, with $0 monthly fee and 4% booking fee.
So you only pay when you take bookings!🤘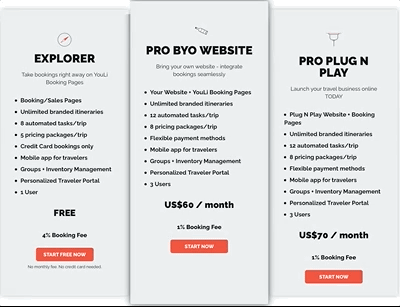 New accounts will now automatically be on the EXPLORER plan which allows you to take bookings without paying a monthly fee for only a 4% booking fee on top of the credit card fee charged by Stripe or Square.
We've also introduced the PRO plan in two flavors:
PRO BYO WEBSITE

Perfect if you've already invested in your own website, but the booking process or inquiry process you have just isn't cutting it.

Keep all your hard work, and streamline the checkout process with YouLi Trip Page integration



PRO PLUG N PLAY

Perfect if you're just getting started and the idea of building a website fills you with dread - you just want to plan trips!

All the same YouLi Trip Page features as BYO but also comes with a Plug N Play website with your own domain

We've seen clients finish their site content in a day so they can start taking bookings right away
Grandfathered In
If you have an old plan like CREW, CREW STARTER or VENTURE, you can stay on it as long as you maintain your payments on time.
We call it "being grandfathered in", because it means a lot to us that you've been so committed to us!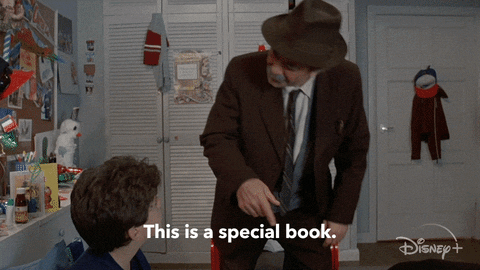 👉🚀👈🏾 GUIDES have become EXPLORERS
Planners on the GUIDE plan have been automatically converted to EXPLORERs and take bookings (on Stripe ONLY).
🔎🐜🔍 Always improving
The Affiliate embed link was not correct after changing style - FIXED
We noticed that people were missing the option to set their timezone, so we made the default more appropriate - is this because Jen is in America now instead of Australia? - MAYBE
🤜 IMPORTANT: Set your Timezone!
Otherwise all the dates in the system will be on the wrong day! Silly Aussies, don't they know they are in the future?
To Edit: Click your name/avatar, then click ACCOUNT to edit your Profile