White-label branding lets your Travelers feel like they are with you every step of the way!
WARNING: Once your YouLi starter website is live, do not change the DNS records we had you add without contacting us. This will break all your trip links. Any support related to broken DNS will result in a charge starting at US$120.
What is White Label Domain?
This is when YouLi masks https://youli.io with your domain or sub-domain.
For example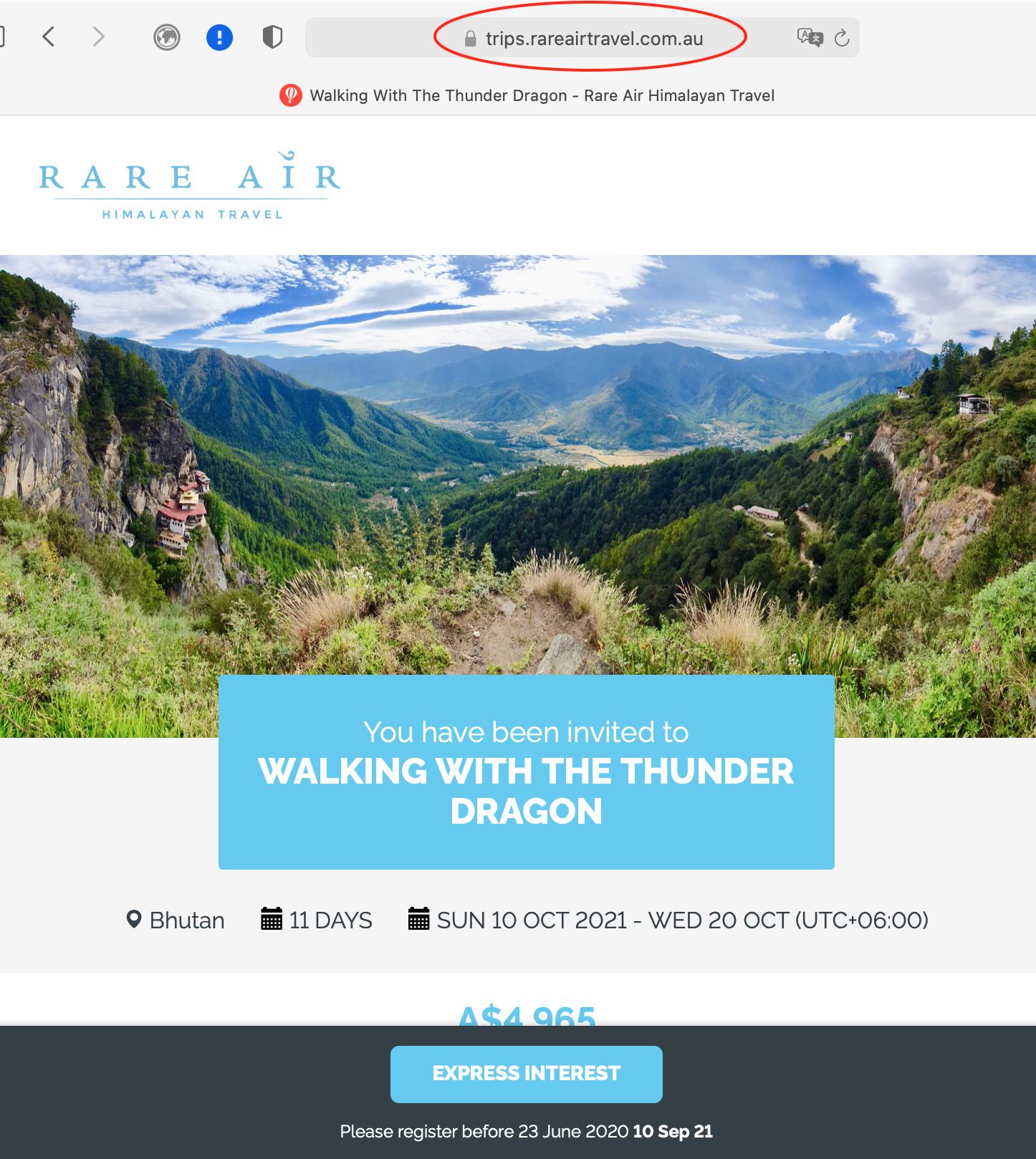 Additionally, on the YouLi sign-up page, your customers will see your company's logo, so they know that they're in the right spot!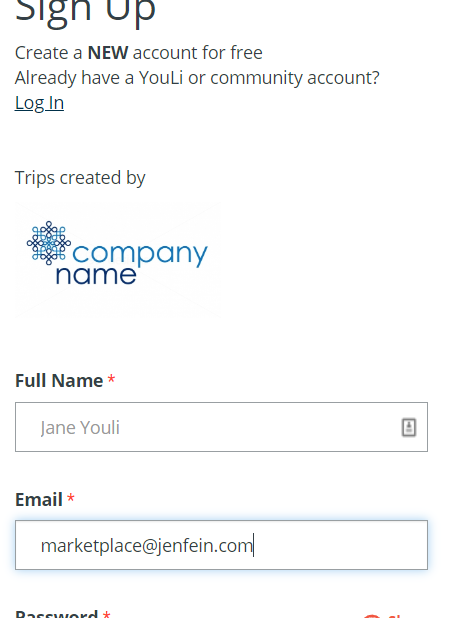 Now that you know what White Label Domain is, let us answer your questions!

Will my youli.io links still work?
Yes! Both the White Label Domain and the youli.io domain will work and show the same up-to-date content. So if you already published links on social media or sent emails, those links will still work.
Is it safe to switch to a White Label Domain anytime?

What set up is required?
If YouLi does not host your DNS, then we'll ask you to add a few DNS records to point the domain to our servers.
Don't worry! If you don't know how to do that, we can do it for you for a support fee.


Will this impact my website's SEO?
If you set up your Google Search Console with a "domain property", then the search data for your website and subdomain hosted by YouLi will both appear in your Search Console so you can monitor them together.
TRIP PAGES are then just like any other page on your website in terms of SEO considerations.
Can I install my website favicon on my Trip Pages?
Without WLD this will show the YouLi favicon:

WITH WLD this will show YOUR favicon:

What analytics is supported?
We will install any analytics tag you request when setting up your WLD
For complete control, we recommend installing a Google Tag Manager (GTM) tag - then you can add as many tags as you like
Otherwise, we can install your GA4 or Facebook pixel
Changes to these tags after setup incur a service fee


Is this the same as my website domain?
Usually, this is a subdomain of your website domain, whether that is hosted with YouLi or externally.
For SEO reasons, we typically recommend something like:
trips.[yourdomain.com]
but it can be any subdomain or domain you have registered (where you control the DNS)


Can I register a domain with YouLi?
No, we do not offer domain registration services. There are many service providers, and we recommend you use one you're familiar with or that your tech advisors recommend.
---
Need more help?
Reach out to the YouLi Support Team via the chat box at the bottom of your screen or submit a Support Ticket request. If you need more advanced support, schedule a 1:1 Consulting session with one of our experts, and we will walk through Traveler flow options & best practices.