YouLi Delivers new functionality every month based on user feedback.
Sign up to get updates delivered to your inbox.
👉🏷👈🏾 The 10 Things I Love About My Trip
We have a favor to ask of you...spend a little time today thinking about how you want to categorize your trips.
Then...ADD YOUR TAGS to each trip! (up to 10)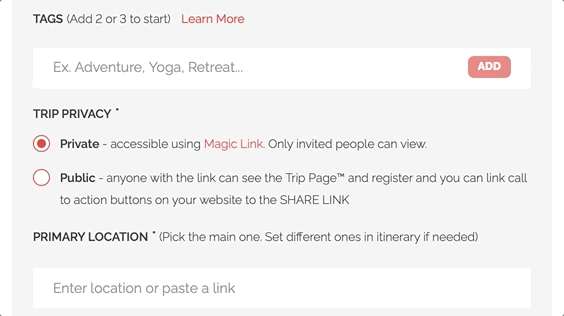 Why should you do this exercise?
It's not just for us, it's for you!! Here's 3 reasons you'll be glad you tagged up.
Flexible Website Integration:

Organize: you can search based on the tags you add and filter on your dashboard to find the subset of trips with those tags


For example, if you work with a partner like Roam Beyond on certain trips, add "Rome Beyond" as a tag and then search for it on your dashboard to show JUST the trips you're doing in partnership with them.




SEO: tags are recognized by the search bots like Google, so your brand gets additional SEO recognition on your YouLi hosted trip pages

For example, if, like Run Wild Retreats, you are hosting wellness trips, create tags like "running", "retreat", "wellness" to support your Google keyword search ranking.

TIP: To really boost your SEO, upgrade to an annual plan and add the White Label Domain add-on so that your trips are hosted on "trips.yourdomain.com" and add to your overall domain reputation on Google Search Console. Open a help ticket to request.
👉💰👈🏾 No Booking Fees on Direct Payments
You've always been able to provide Bank Transfer instructions. Now you can change the label and provide any kind of payment instructions you like.
Examples:
PO instructions
Venmo instructions
Wire Transfer

REMEMBER: Set a custom message to be sent along with the confirmation message when they click "Notify Planner".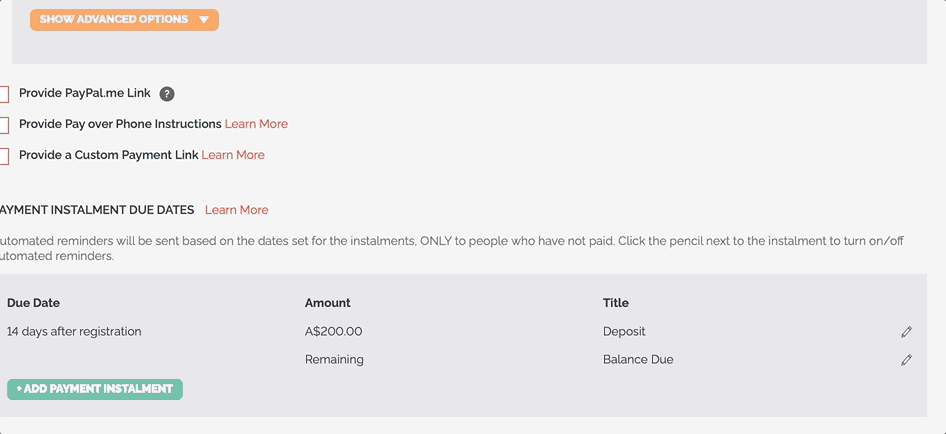 TIP: You can change the button label from "Notify Planner" under "Settings"
👉💰👈🏾To Pay or Not to Pay?
When a traveler registers for a trip with a deposit reminder set, YouLi sends up to 3 reminders on your behalf.
Sometimes people register for trips and then decide they don't want to go. Now the email will be more clear about the option to "Pay" or "Decline".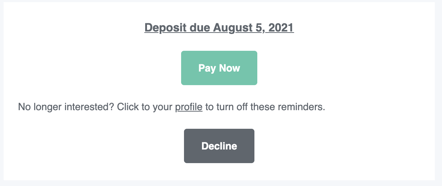 🔎🐜🔍 Always improving
We are always improving as we find little issues, here's a few we fixed:
When the Cybersource platform is not responding, still load the Trip Page and TripBoard -

FIXED

Include Trip Name in Planner Notification when Main Contact is changed -

FIXED
🔎🧁🔍 DO IT WITH TAGS: SEO Friendly Trip Summary
Did you miss this? It's REALLY important - go do this NOW!
Ready to adopt the new Trip Card style? Great! But first you'll need to update your SHARE SUMMARY.
Click to "UPDATE TRIP" and then scroll down to edit.
NOTE: Max length is 150 characters to ensure it fits. So choose your words wisely!

--> Learn More about SHARE SUMMARY feature.
---
Need more help?
Reach out to the YouLi Support Team via the chat box at the bottom of your screen or submit a Support Ticket request. If you need more advanced support, schedule a 1:1 Consulting session with one of our experts, and we will walk through Traveler flow options & best practices.