YouLi Partners with Online Business Managers specializing in adventure travel, like Katie Broadhurst, to help tour operators scale their business.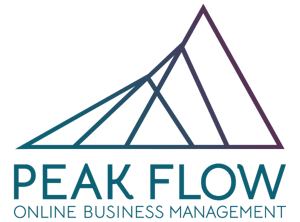 Welcome to the YouLI + Peak Flow OBM Partner Page Help Center!
This is your go-to place for any questions you have (search them in the search bar).

Plus you can reach out to us, the YouLi Support Team, in the chat box on the bottom right, here or in the YouLi Platform.
Quick Intro
As a quick intro, at YouLi we do things a little differently because we know that algorithms don't know the best places to go, only the best organizers do. And those organizers are you! So we have created a platform that empowers you to create transformational travel experiences before, after, and during your trip.
What you get with YouLi:
📌 The power to collect PAYMENTS
📌 Access to a Traveler MOBILE APP
📌 TASKS & DUCOMENTS for your Travelers
and of course.. 💥 Beautiful & accessible Itineraries.
Signup to YouLi
Don't have a YouLi account yet? 👉 Use this link to create your account 👈🏾


JUST FOR YOU (special offer for Peak Flow OBM clients):
Complimentary 1:1 ONBOARDING with any paid plan
Exclusive educational webinars + ongoing Community Masterminds
Creating youe first Trip Page (Itinerary):
First time building your YouLi Trip Page? We've created a whole collection of content to help!
Set up your logo, font, page color and website backlink!
Learn here what the TRIP PAGE in YouLi is exactly.
---
Need more help?

Want to learn more about how to optimize and grow your adventure business?
Join the YouLi Community of impactful travel professionals with monthly webinars & masterclasses to inspire and connect group tour operators, and get notified on the upcoming events.
Stay connected with Katie Broadhurst via her "Business of Adventure" Community.
Watch replay and gain valuable insights from a certified Online Business Manager for Adventure Travel Businesses, Katie Broadhurst