Step 2: Switch to BROCHURE MODE
Click to UPDATE TRIP > PRICING
Choose USE BROCHURE MODE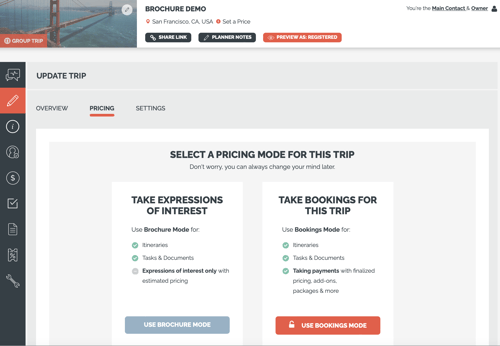 Step 3: Set up your buttons and registration form options
Every Trip Page is customizable, you should make it known to your travelers what the call to action is. With a trip in Brochure Mode, you may want to make some changes to the menu items you choose to show or the wording on the Trip Page.
Click to UPDATE TRIP > SETTINGS

Update your REGISTER BUTTON LABEL (i.e. EXPRESS INTEREST)
Ask them a question in the COMMENT PROMPT (i.e. "Tell us which activity looks most exciting!")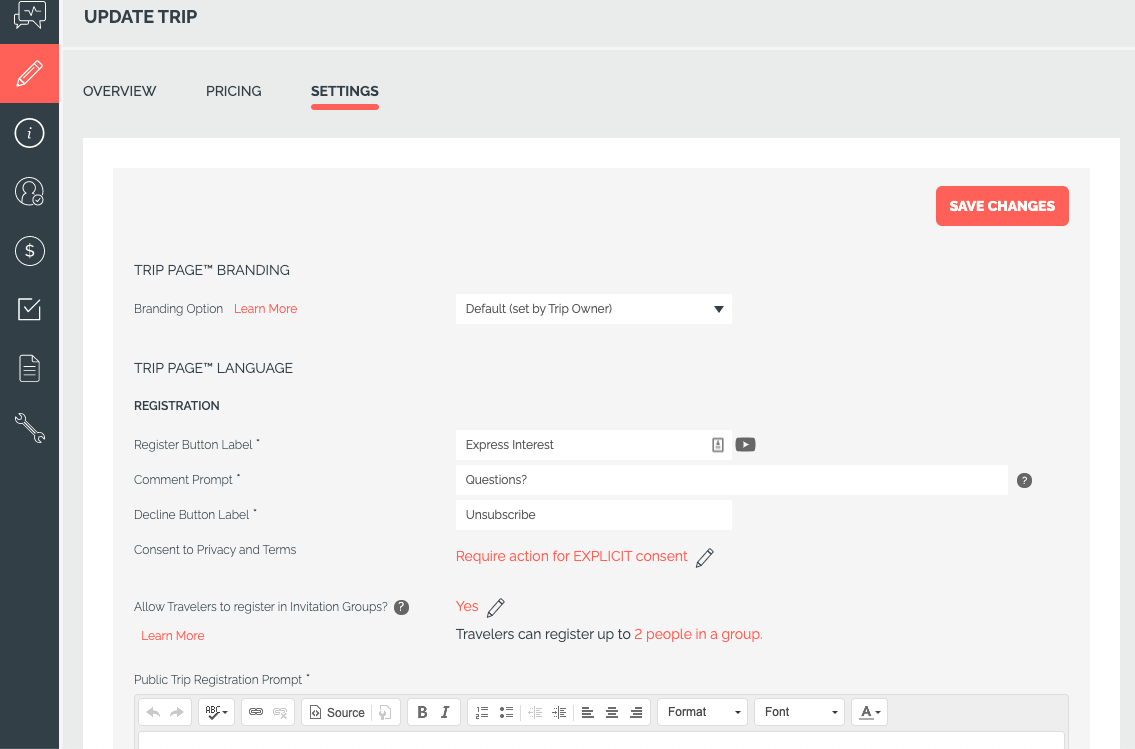 TIP: You can hide any menu items you don't want Travelers to see. You may want to hide the INVOICE tab if you have no information on pricing.
How to switch between Brochure Mode and Bookings Mode on an existing Trip
You can switch between BROCHURE MODE and BOOKINGS MODE at any time. If you are in Brochure Mode and decide you are ready to take payments, all you have to do is:
Click UPDATE TRIP > PRICING
Toggle between SWITCH TO BOOKINGS/BROCHURE MODE TO START/STOP TAKING PAYMENTS



TIP: Make sure you PREVIEW AS REGISTERED. Click through each menu item and be sure everything makes sense.