Are you ready to re-launch your business and take bookings for the coming travel recovery?
Be inspired by the stories of travel recovery...
YouLi Delivers new functionality every month based on user feedback. So be sure to signup to get updates delivered to your inbox.
+ALL IN ONE PLACE:
👉🌄👈🏾 Trip Card Style - Embed your Trips on ANY website
YouLi Trip Pages are amazing - but we know that you also love your website and want to avoid double data entry. That's why you can embed your Public & Listed Trips onto ANY website.
*New* Trip Card Style option - Detailed
Previously you needed a developer to change the style on the embedded trip cards. But now you can select an alternative style called "Detailed"
This style is on by default for Plug N Play Website and it looks like this: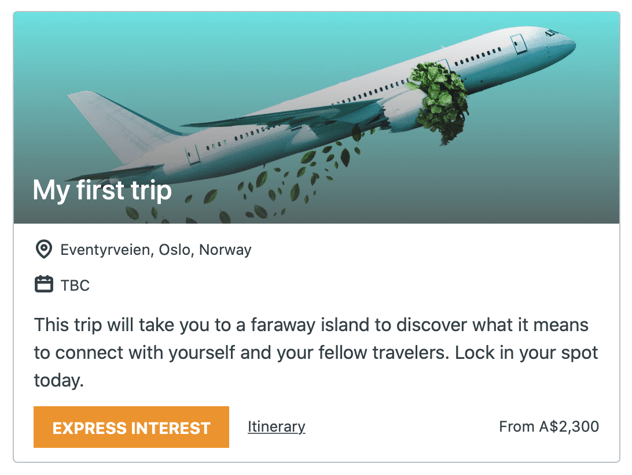 --> Learn more about Trip Card Style options
🔎🧁🔍 SEO Friendly Trip Summary
Ready to adopt the new Trip Card style? Great! But first you'll need to update your SHARE SUMMARY.
Click to "UPDATE TRIP" and then scroll down to edit.
NOTE: Max length is 150 characters to ensure it fits. So choose your words wisely

--> Learn More about SHARE SUMMARY feature.
Want to change your existing website to use the new style?
If you already have the Classic style embedded, it's an easy change to adopt the new style.

Click to SHARE LINK from any trip
Click INTEGRATE WITH WEBSITE
Click EMBED FOR ALL LISTED TRIPS
Replace your existing embed snippet with the new one

Note the key difference is the new parameter: &style=detailed


🆕👾🔌 CreateTrip API - Automate your Workflow
For our ENTERPRISE customers, we have a new API to integrate seamlessly with your CRM. You can now trigger the creation of a Trip in YouLi based on the information collected on an opportunity in your CRM.
Contact us to request access to this functionality.
+YOULI WEB:
Control Your Headings (About, Privacy, Terms)
Previously, the headings for About, Privacy Policy, Terms & Conditions were hard coded for the Plug N Play Website.
Now you will be able to add your own H1 heading to the top of the page.
So you can change it to be "Our Story" or "Privacy Matters to Us", whatever works for you.
BEFORE (red box added to show the previous header):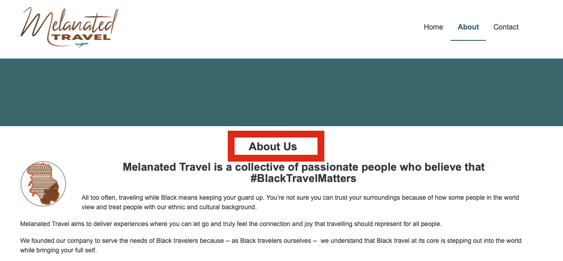 NOW: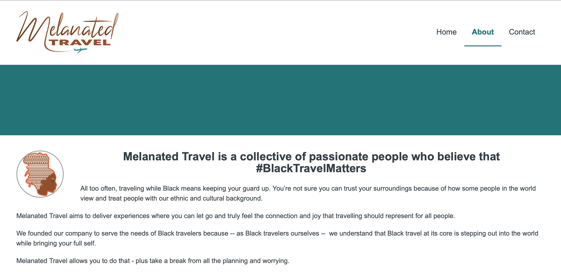 Search Across Trips
Did you get a call from a customer and you can't remember which trip they are booked onto? No worries, simply click SEARCH from your main menu and then enter their name in the search box.