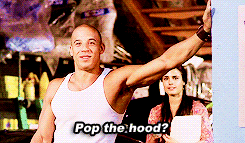 This is why you use a platform like YouLi, because we automatically scale to ensure your experience and your traveler's experience on YouLi is the best it can be.
+SAVE TIME, LESS STRESS:
So what did we do?
Moved from AWS (Amazon cloud) to Azure (Microsoft cloud)
Improved the performance of the dashboard and login
Increased the security of the platform using new Microsoft capabilities
Increased the reliability of the platform using new Microsoft capabilities
+ALL IN ONE PLACE:
Did you know we also have a mobile app for your travelers?
Download it from the Apple App or Google Play Store.
New release and new stuff just for you!
Want to learn more about past features YouLi has delivered? Discover all of our release notes here.
+YOULI WEB:
The creators of YouLi - Best Software For Group Trips are now available for your custom web development projects.
Don't wait, learn more now, or check out one of our recent YouLi Web projects.

We can't stop talking about this, be sure to check out the replay of our webinar:

REFRESHER!
💳💳💳 Dashboard Search 💳💳💳