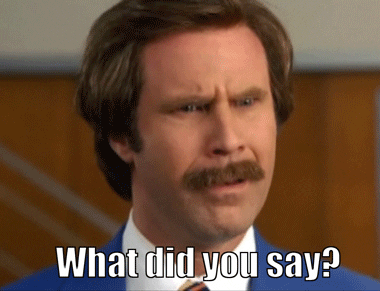 You heard right!

The creators of YouLi - Best Software For Group Trips are now available for your custom web development projects. Don't wait, learn more now, or check out one of our recent YouLi Web projects.
And now, onto the other YouLi Platform features built just for you!
Want to learn more about past features YouLi has delivered? Discover all of our release notes here.
+ALL-IN-ONE PLACE
🔎🔎🔎 FIND YOUR TRIP - Give travelers a quick way to find booked trips

Did you know that YouLi is not just a booking platform? Your travelers can always access their personalized Trip Page once they register. All they need to do is enter their email to get a Magic Link and NOW your branding will appear on the form so you can link to it from your website.
To find it, click on your name, then click YOUR SHOP and then FIND MY TRIP.
💳💳💳 Apply credits to your traveler's invoice
That's right! You can now apply credits to your traveler's invoice by going to Manage People and then clicking Manage next to the traveler's name: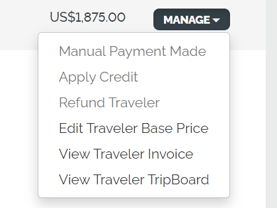 What does this mean exactly? This means that you can put a credit (from a past trip maybe?) onto a deposit or installment so that your travelers will see that part of their trip cost as paid. PLUS, you can name the credit whatever you want, that way it is super clear for both you and your traveler.
TIP: Use this feature to apply a coupon after they have registered!
📅📅📅 More to the Personalized Trip Dates feature
Now, you will see personalized trip dates appear for your travelers on their Trip Page, on your export or pulled report, and on the traveler invoice.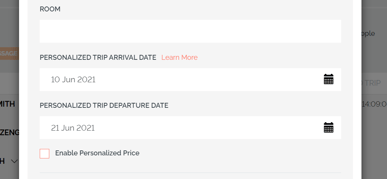 ONLY Planners (you) can set the personalized arrival and departure dates, you can see that in your Traveler TripBoard.
New in this release:
Traveler sees the personalized duration and dates in the header of their Trip Page
Traveler sees the personalized in the invoice email
Traveler sees the personalized on the itinerary date bar
💰💰💰 Packages SOLD OUT is now more prominent in Drop Down
Now, when your packages sell out. It will show up in the drop-down menu. PLUS, it will show when you only have three-two-one left in your inventory. We are all about making sure that you get completely sold out!

🧑‍🤝‍🧑🧑‍🤝‍🧑🧑‍🤝‍🧑 Show Group Name instead of Full Name on Trip Page
Want to be able to show the Group Name of your Invitation Groups instead of the Full Name on your Trip Pages? Now you can! Check this box when you update your Invitation Groups if you want to hide the individual names of your travelers but want to show the Group Name.

Take note, you can customize the Trip Menu you have on your Trip Page too. So, if you hide the people tab, this feature will be hidden from your travelers.
💡💡💡 NOW LIVE: Automatic Task Reminders when the due date is set relative to the booking date
Did you miss that you can now make your tasks due relative to the booking date? It's a powerful way to make sure your traveler's get notified of tasks once they pay instead of on a specific date. Be sure you go in and set automatic reminder emails on all of your tasks: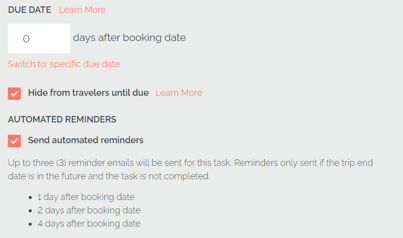 ALSO, discover how this feature empowers you paywall your content so you can get paid sooner!
REFRESHER!
⚡⚡⚡ There is a New Zap ⚡⚡⚡
Send registrations from ALL your trips into your CRM or email marketing platform
Next time someone shows interest in ANY of your YouLi trips... have their registration info automatically zapped into your CRM too. Now you can do this in one zap! Read all about the new ways you can pass traveler information to your other platforms in our updated Zapier + YouLi Integration | Connect your platforms with YouLi and vice versa.
TIP: We offer personalized 1:1 Zapier consults. Book in time and we will seamlessly integrate your platforms on the call.
---
Need more help?
Reach out to the YouLi Support Team via the chat box at the bottom of your screen or submit a Support Ticket request. If you need more advanced support, schedule a 1:1 Consulting session with one of our experts, and we will walk through Traveler flow options & best practices.