Are you an Affiliate on YouLi? If so, this help doc is for you! You can easily track your affiliate revenue, get affiliate links, and embed entire sets of Trips on your website, for even easier revenue.
Check out this quick 6-min video tutorial
What is selling Trips on YouLi like?
YouLi is a community of travel planners, travel agents, tour operators, and travelers. If you've been invited as an Affiliate, then you're able to sell TRIPS that are hosted on YouLi for a referral/commission rate that you've negotiated with the trip operator.
YouLi

does not

pay you the commission, we just track the bookings so you can get paid and take more bookings with beautiful booking pages co-branded for you and your operator.
How do I create an account or log in as an Affiliate?
To log in as an Affiliate on YouLi, you need to click from the invitation email you were sent from the company you have been invited to sell for

Don't have an email? Ask them to send it again!

Click to log in

or

sign up for free via that button.
Click in the popup that appears to ACCEPT your invitation
Once you accept, you will see a tab in your TRIP DASHBOARD that says "TRIPS I CAN SELL."

If you also sell your own trips you'll see "TRIPS I'M PLANNING" as well

Setup your Account & Logo

The first thing you should do when you log into YouLi is set up your ACCOUNT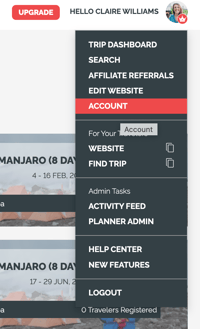 There are two sections you'll want to focus on:
User Profile

update your email address

set your timezone so reports show the correct dates

Business Profile - update your logo

Scroll down to the BRANDING section



Don't forget this step! It's how you will be able to cross-brand and get paid. 💰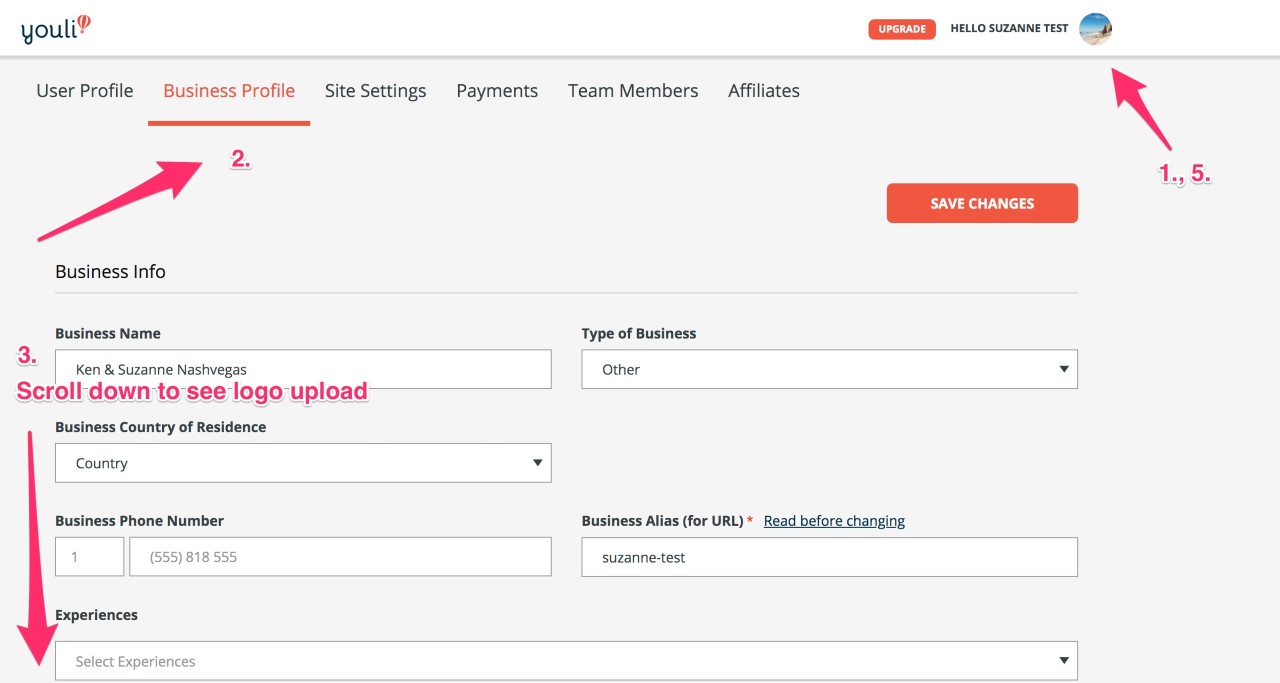 Upload your logo

Save Changes
Click to TRIPS I CAN SELL
From there, hover over the trip can click the LINK icon to copy the Share Trip Link

This will popup a box that has the link. Click the two boxes next to the link to copy it.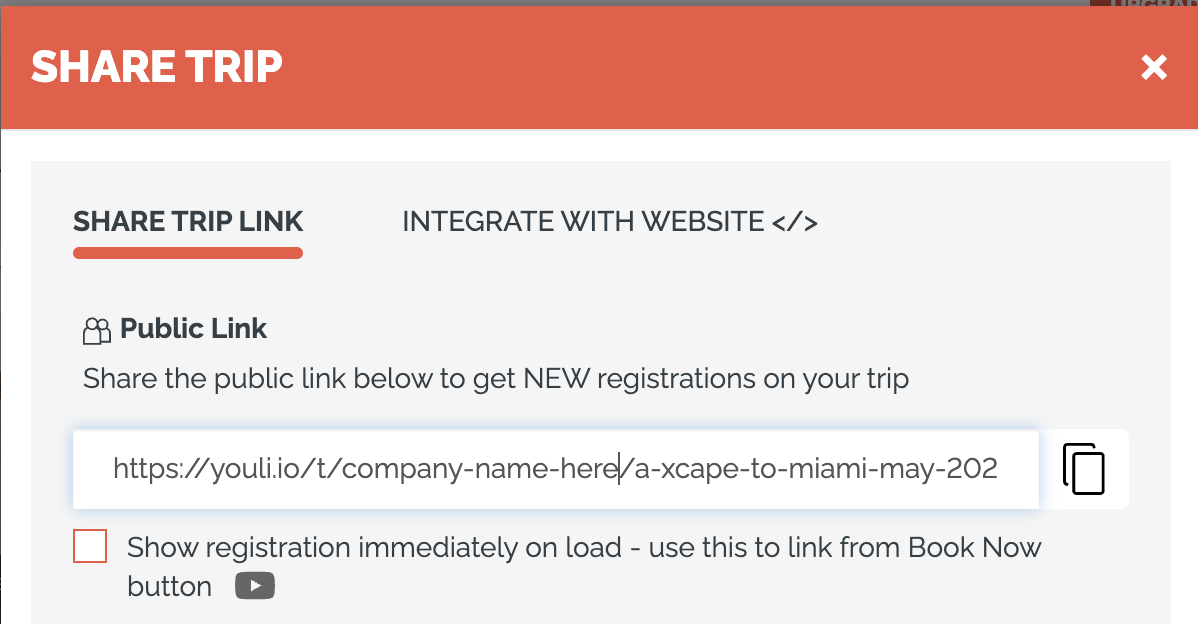 When you view the copied link, you'll see your logo next to the Trip Owner's logo
That is how your travelers will see the page and you know you'll get credit for any bookings through that page

Where do I find the "Trips I Can Sell"?
The "TRIPS I CAN SELL" tab is where you will be able to see all of the PUBLIC TRIPS that have been listed by the company (or companies) that invited you to sell their TRIPS.
You will be able to click on the TRIP to see the HIGHLIGHTS, ITINERARY, PAYMENTS, and more. We make it easy for you to verify that this Trip is the one you want to share with your clients.
All of the TRIPS you see in this tab, will automatically have your AFFILIATE CODE attached when you click the SHARE TRIP LINK. This is the link you need to send to your travelers or use to sign up on behalf of your travelers.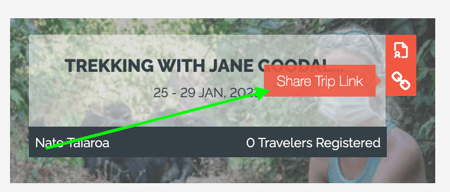 If you have Travelers who sign up on one of the TRIPS with your SHARE TRIP LINK, you will be able to see that on the TRIP CARD
You will also be able to click on TRIP REPORTS and see any Traveler information in the TRIP CRM, so that you can see the trip as the Traveler sees it and manage their data.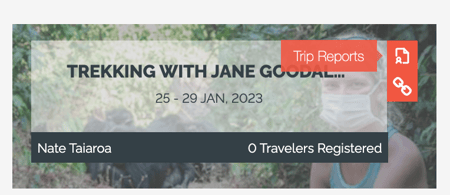 How can I embed all the trips on my website?
Save yourself the hassle of getting individual SHARE TRIP LINKS
Simply embed all available trips on ANY page on your website
Great way to create a single page to share that will always have valid trips (compared to individual trip links that can be filled or past)
Example
Operator: Adventure Out Loud (AOL)
Affiliate: Hiking Buddy (HB)
Page: https://hikingbuddy.co/adventure-out-loud/
AOL invited HB as an Affiliate
HB clicked and accepted
HB hovered and clicked on the "Share Trip Link" LINK icon

Click to the INTEGRATE WITH WEBSITE tab
"EMBED ALL LISTED TRIPS"

Paste that code into your page on your website (as a script or HTML widget)
How do I book a Trip for my Traveler or make sure my Affiliate Code gets recorded?
If you are registering on behalf of your Travelers, all you need to do is sign up for them via the TRIP PAGE by clicking on your SHARE TRIP LINK.
OR let your Travelers sign up on their own, all you need to do is send them your SHARE TRIP LINK (see above)

Don't worry! Your AFFILIATE CODE is automatically included, so you will get credit.
What is the "Trips I'm Planning" tab?
This tab is for any TRIPS where you are planning the whole thing
Need more help?
For more tips on pre-trip customer support join the YouLi community of travel professionals with monthly LIVE webinars and Q&A sessions.