You can choose to pull a report from Manage People that includes all the tasks & add-on responses for your travelers.
'One row per person, including tasks and add-ons'
Firstly, filter your view or report based on the traveler status you want to pull...
You can choose from the different Registration and Payment statuses on YouLi. Learn more about YouLi Registration Type and Payment Status in our help documentation.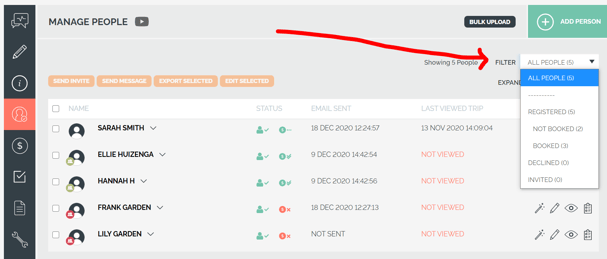 How do I access this report that shows me add-ons and tasks? How do I pull a .csv or excel?
If you want to export this information into a csv or excel, all you have to do is select all and then click the EXPORT SELECTED.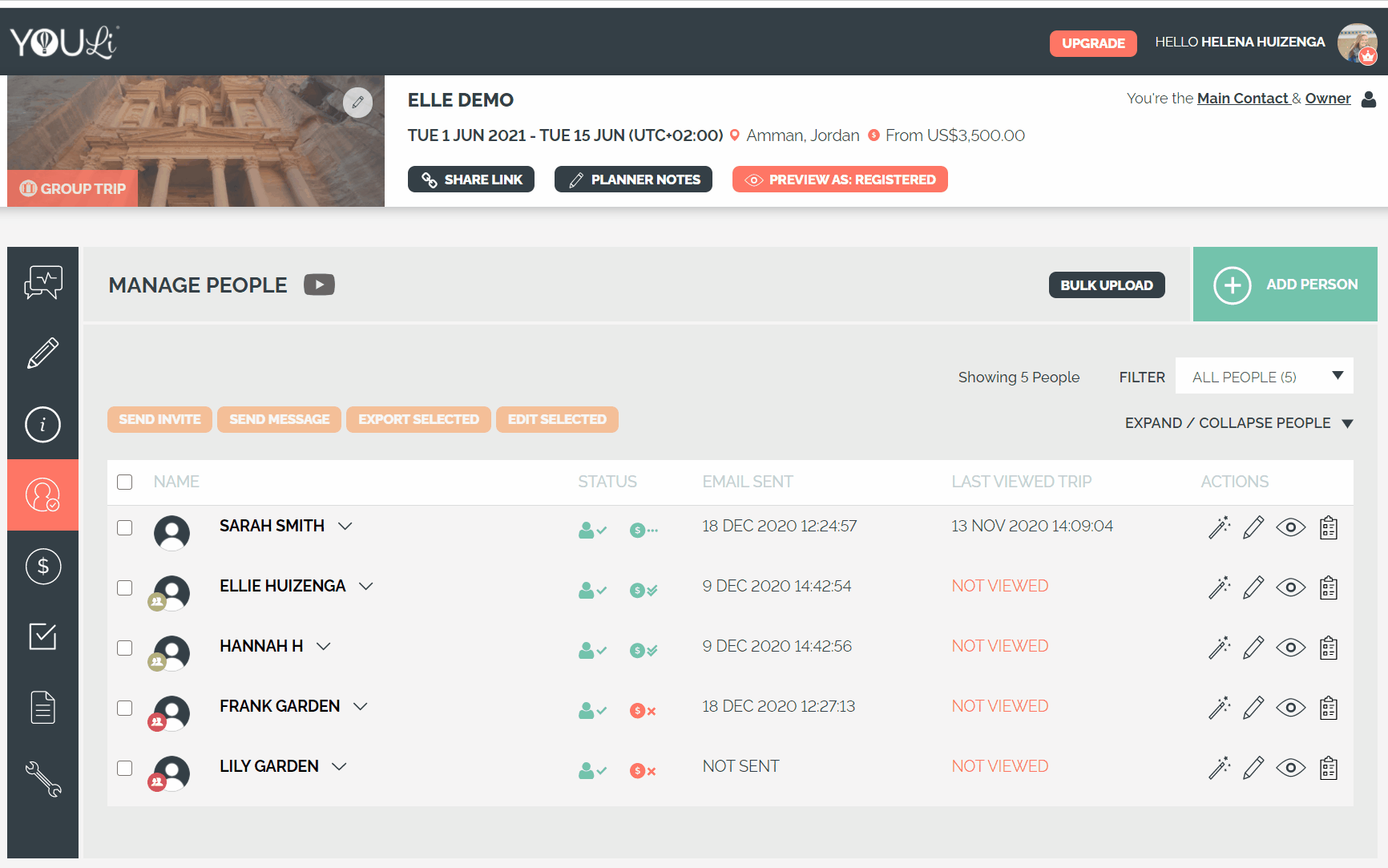 The report shows each row as one of your travelers and will include information such as:
Full Name
Reference Code
Invitation Group
Email
Phone Number
Planner Notes
Magic Link
Mini Bio
Status
Response Note
Selected Package
Room
Then you will see the add-ons and task responses per column.
To Note: If a traveler has not yet made their first payment, no package or room will be populated. However, if you pull reports by invitation group then it will be populated as you see in the Traveler TripBoard.
Plus, it will also show you:
Tracking Medium
Tracking Source
Tracking Campaign
Tracking Referring URL
Tracking Referring Domain

Want to learn more about how YouLi helps you with source tracking? Check out our help document about source tracking.