There are so many ways you can extract data or run reports in YouLi. In this help document, we will give an overview of all the different reports you can pull. But make sure to read the other articles we link out to, for more in-depth instructions!
Global Payments Report
You pull your Global Payments Report by going to your TRIP DASHBOARD > REPORTS

From there, you will see that you have the ability to see the ACTIVITY FEED and payments across

all of your Trips

If you want to export this information into a CSV or Excel, all you have to do is select all and then click the EXPORT SELECTED
Want to learn more about the Global Payments Report? Check out our help document: How-to: See All Payments Across All Of Your Trips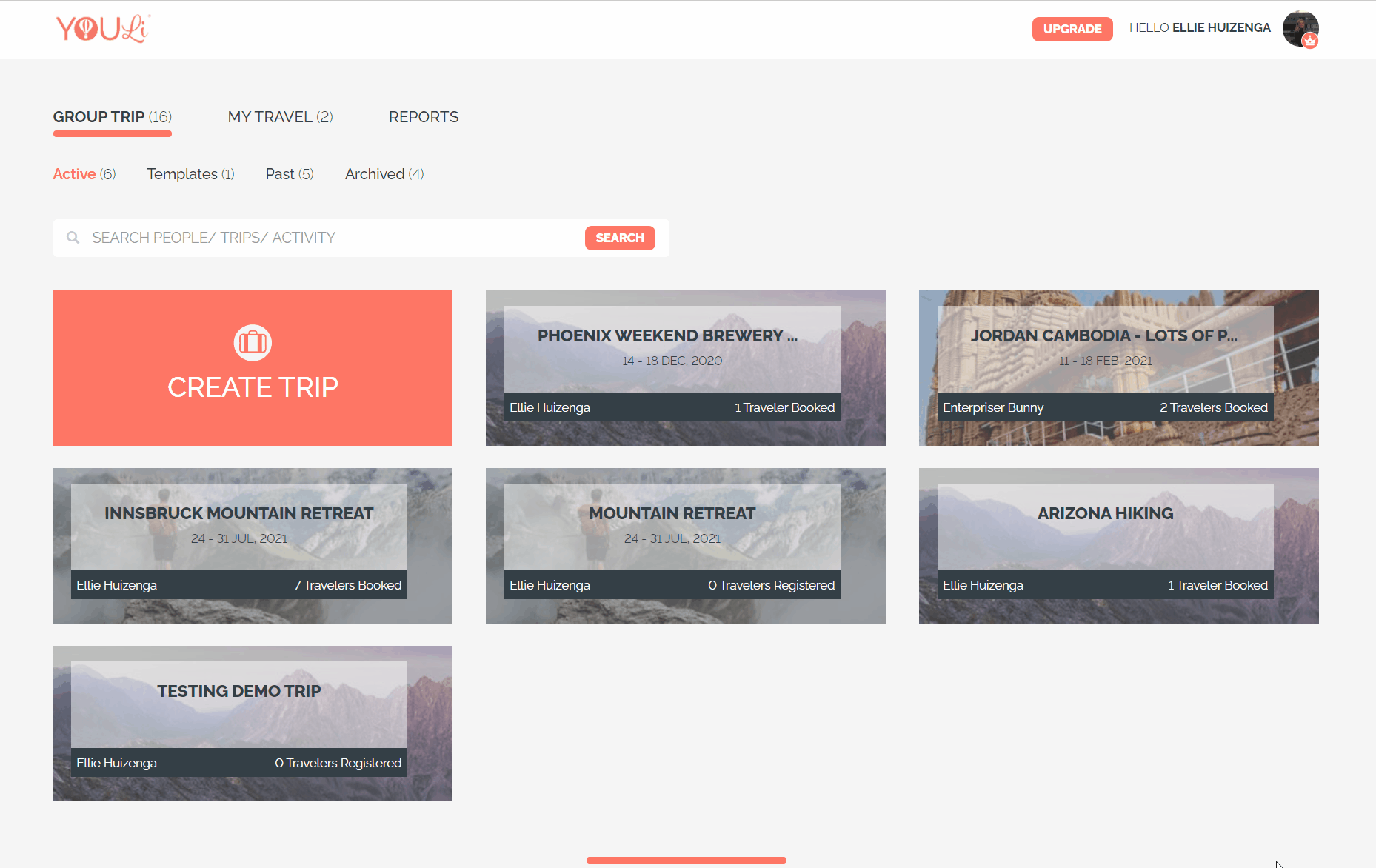 Trip Payments Report
The TRIP PAYMENTS REPORT will show you the payment information by payment date for that specific TRIP
You find the Trip Payments Report by going to TRIP MENU > MANAGE PAYMENTS > PAYMENTS

From there you select who you want to export to a CSV or Excel and click EXPORT SELECTED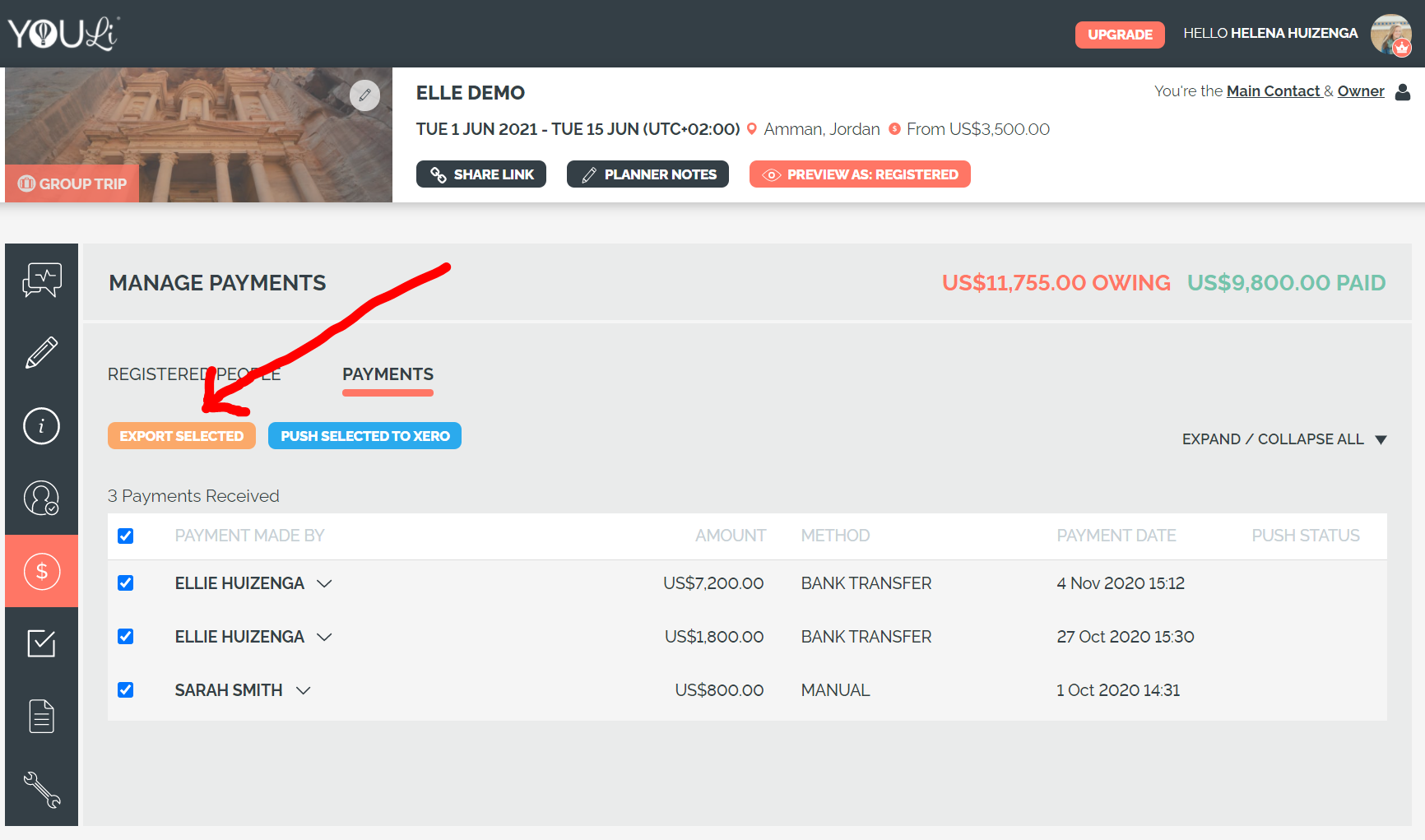 Global Bookings Report
Quickly see how many bookings you received last week, last month or last quarter. Roll up the report per TRIP to get a quick summary of bookings and manage your inventory.
This report is extremely powerful to give you an overview of all of your bookings
Find your Global Bookings Report on your TRIP DASHBOARD if you are on either Venture or Enterprise
Manage People Reports - two different types
You can pull a report focused on an individual TRIP, by clicking from your TRIP MENU > MANAGE PEOPLE & REPORTS.
From there you have the ability to pull two different types of reports. You can choose:
One row per person, including Task & Add-on Responses

One row per Invitation Group, including Invoice summary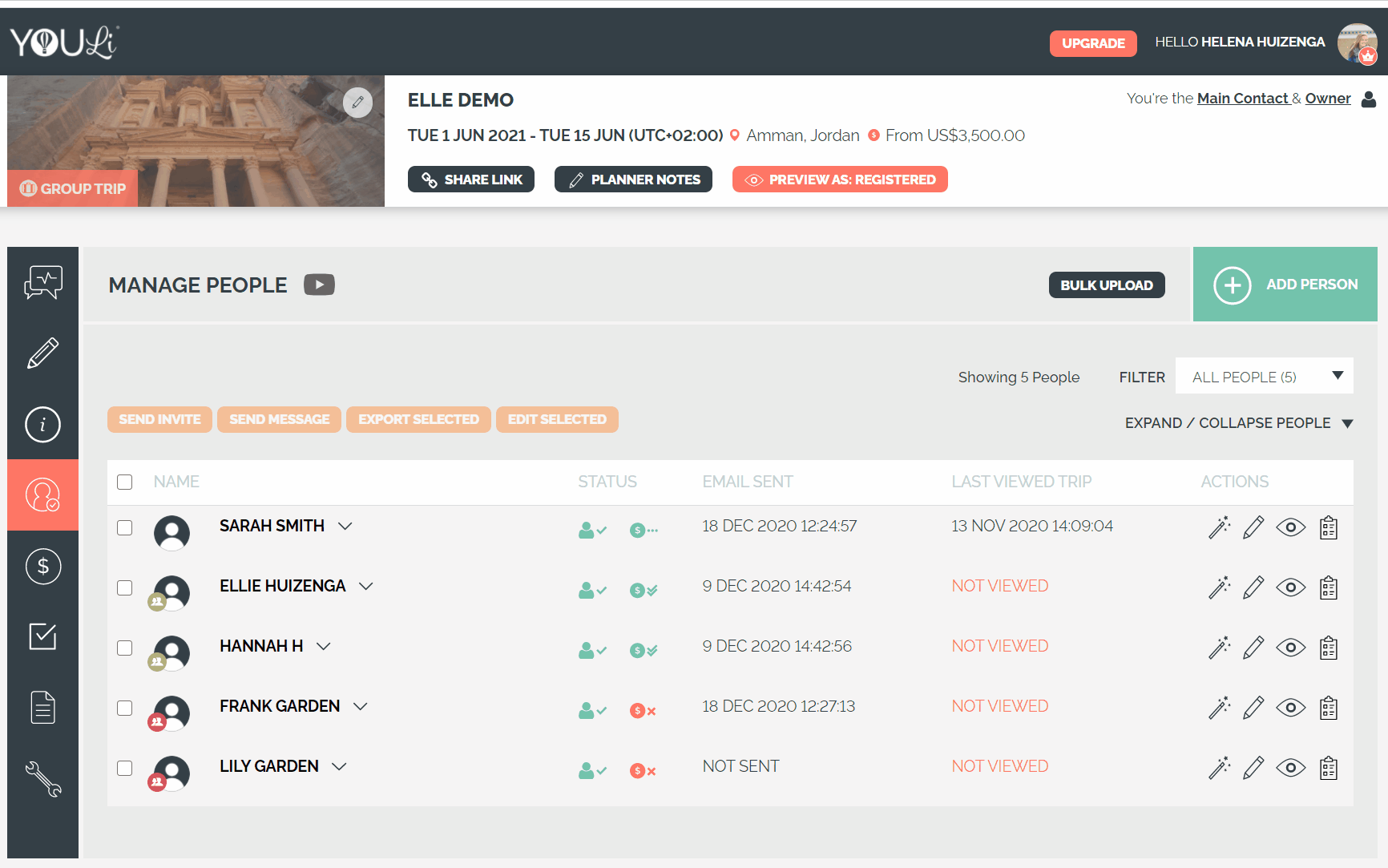 We do a deep dive into each of these reports and highly recommend you check these out!
---
Need more help?
For more tips on pre-trip customer support join the YouLi community of travel professionals with monthly LIVE webinars and Q&A sessions.