Tasks | Discover How-To Paywall Your Content, Videos, Trainings, PDF's, and more
Have videos, training, photos, that you do not want anyone to get access to until they make their first payment on YouLi? Paywall your content using Tasks on YouLi.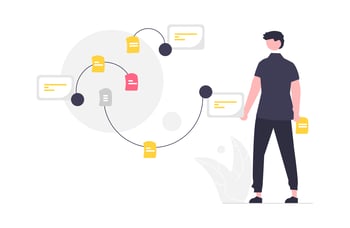 If you don't yet know what YouLi TASKS are, you can learn about them here.
How do I paywall my content?
To hide your content until someone pays, you must do two things:
Switch the DUE DATE to be relative to the Booking date and choose 0 days
Then select the 'Hide from travelers until due'. Done!


By setting your Tasks this way, your Travelers will be able to only see the Task once they have paid. Want to learn more about Tasks on YouLi? Check out our help document that does a deep dive into Tasks and Resources.

Why set a paywall for your content?
Paywall content can be used for all the bonuses that come with your trips, like:
Access to webinars and training sessions
Extra documents/resources you provide to prepare travelers for the experience
Educational courses
Links to private discussion groups, and more


---
Need more help?
Join the YouLi Community of group travel professionals and find out what tools and practices other planners use to effectively onboard clients.