How to turn your Group Itinerary into a Booking Page that converts.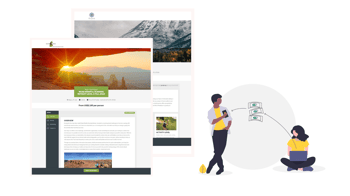 YouLi TRIP PAGES are very flexible. You can use them as landing pages to collect Expressions of Interest and make them Booking/Sales Pages when you're ready to take payments/ bookings.

After creating a trip, click UPDATE TRIP (the pencil icon) and then click PRICING to see: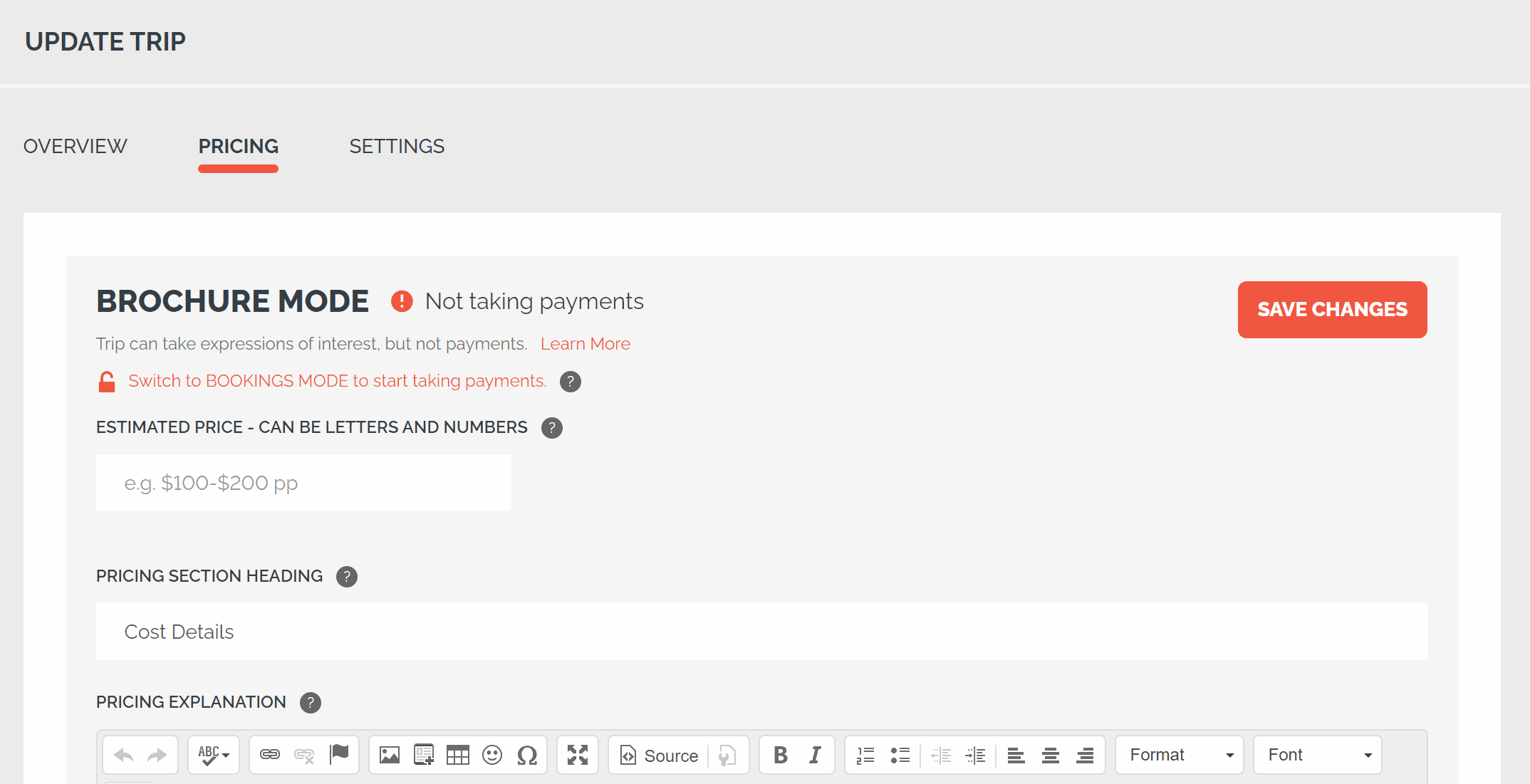 NOTE: Choose BROCHURE MODE for estimated pricing.
With Brochure Mode you can:
Share beautiful itineraries with HIGLIGHTS and images that bring your trip to life
Collect email registrations for expressions of interest
Request email registrations for free events
Assign TASKS for form completion and travel document collection
Display trip ideas (via itinerary / highlights), but the inability to pay, to garner interest which can then help you create a custom trip for your traveler
TIP: You can switch your trip any time between the modes
BOOKINGS MODE allows you to publish YouLi TRIP PAGES and take immediate payments online.
NOTE: Choose BOOKINGS MODE to finalize pricing.
With Bookings Mode you can:
Collect email registrations for a paid experience
Assign TASKS for form completion & travel document collection
Share beautiful itineraries with HIGHLIGHTS and images that bring your trip to life
Take payments with up to 5 payment methods
Create a Payment INSTALLMENT PLAN
Add multiple packages for different base price options, for example:

Standard - $3,000
Deluxe - $6,000
Ocean View Suite - $3,500
Trip + Donation - $5,500

Set a base price and then make ITINERARY ADD-ONS

for people to build their own perfect trip
Still not sure which mode is right for your Trip? Go ahead and pick one, see how you go, and change it as need to! Sign up.


---
Need more help?
Schedule a 1:1 Zoom Onboarding Call with one of the YouLi experts and we will guide you through the setup that is specific to YOUR business model.