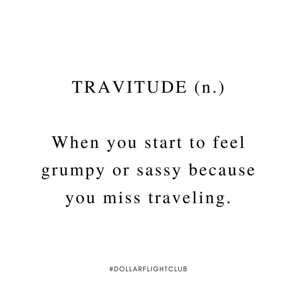 Alright, we all might have some travitude in the travel industry. Just means we keep planning for future adventures!
Check out what we worked on for you in this sprint:
+ALL-IN-ONE PLACE:
🔗🔗🔗 Zapier Integration - Sync email registrations with our Zapier App!
The first Zaps we have enabled are for registrations in both directions:
EVENT: When a person registers via a Trip Page, either by registering from a public link or added by a Planner -> Triggers an Event in Zapier. Simply select the YouLi App & Event to start your Zap that you can use to automate an action in any of the thousands of connected apps, like Mailchimp, Hubspot, ActiveCampaign, GoogleSheets, Gmail, etc.
ACTION: When you need to automatically register a person on your trip from another app, select your App & Event in Zapier to start and then select the "Add New Registration" YouLi Action to add the new person to your trip and trigger all the automated journeys on your trip.
This allows you to keep your CRMs contacts and email systems up to date with activity on YouLi.
OPEN BETA: Open a chat in YouLi to learn how to connect and be a part of our Beta Program.
Do you want more Zap triggers like reminders and payments? Us too. No worries more Zapier triggers to come.
Don't know what Zapier is? Use this time to learn!
➡️➡️➡️ Embed All Your Trips (Embed Your Shop) On Your Website
We made it even easier for you to embed your YouLi shop onto your website. This means you can list all of your live and published trips onto your website.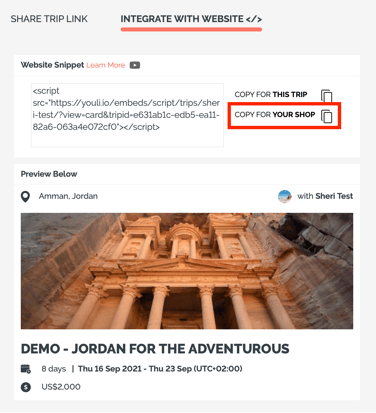 Also, do you host your website on wix? We updated our documentation on how to embed your YouLi trip pages onto your WIX website: How do I integrate YouLi with my website?
+EASY TO USE:
🌅🌅🌅 Add images to your descriptions
We made it even easier to upload photos in more places. Now you can upload photos from your desktop or phone!
This feature is available anywhere you see the "Image" icon above the text area.

Just click it to upload your image - then adjust the size to fit.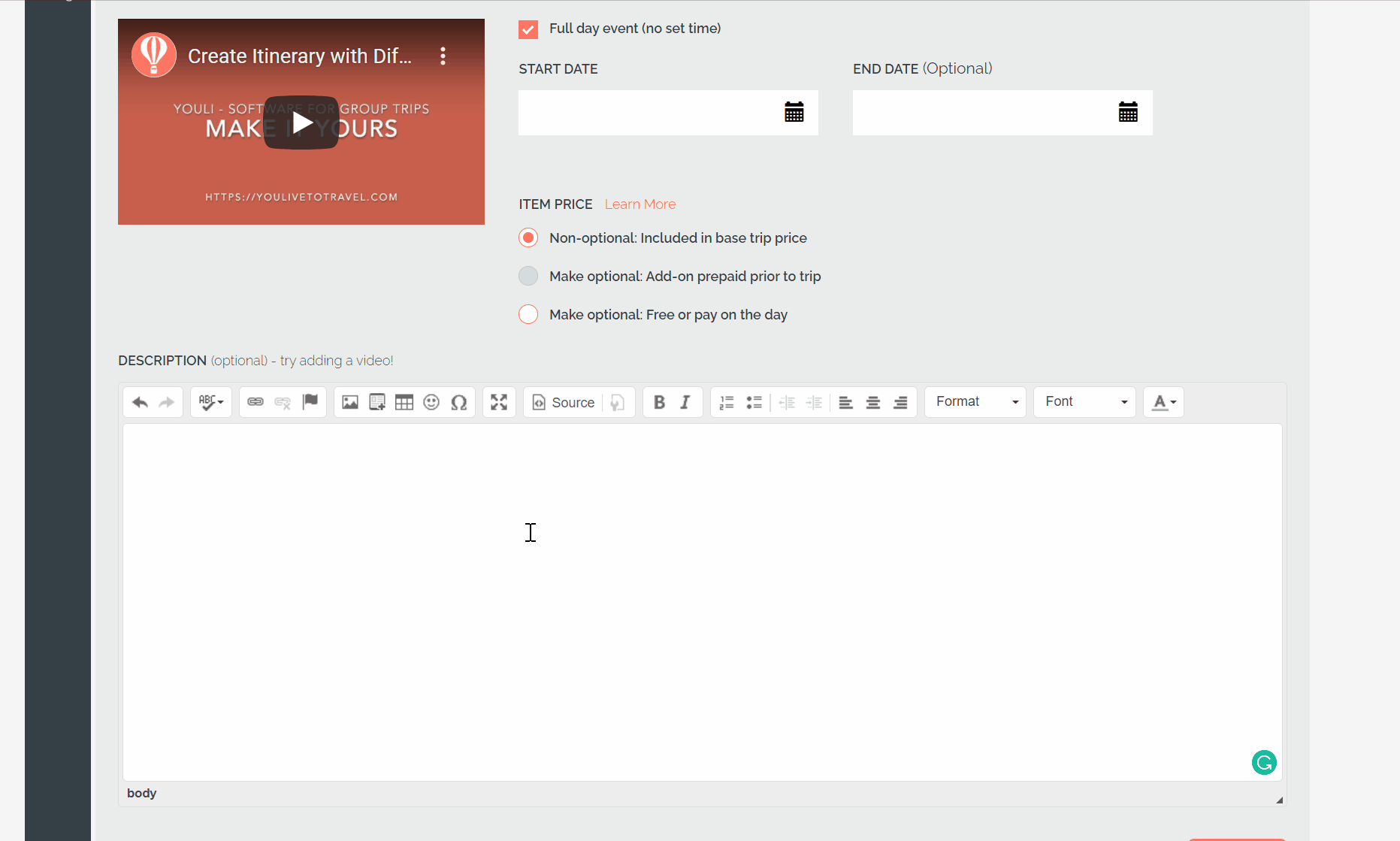 NOTE: This feature is NOW available to ALL accounts while we are still experiencing travel restrictions. It will become a premium feature for CREW STARTER and above when we are traveling again.
Have you explored Crew Starter?
With full Stripe and Square integration payments are easy. There are no booking fees, and we never hold your money. Use YouLi as your branded landing pages, or integrate it into your website as a powerful extension. Activate the Mobile App, and offer extraordinary customer experience to your clients.
YouLi powers you up.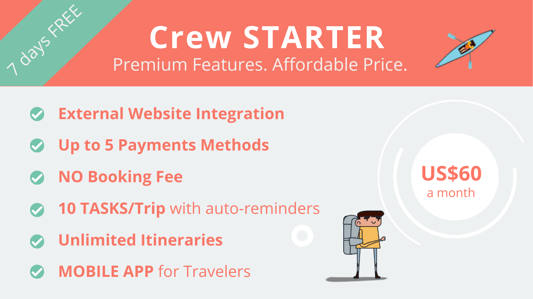 ---
Need more help?
Reach out to the YouLi support team via a chat box at the bottom of your screen or submit a ticket request. If you need more advanced support, schedule a 1:1 Consulting session with one of our experts, as we will walk you through the features and best practices.