New Features - Immersive Virtual Events - Release 1.94 - August, 3 2020
The world changed, so we did too!
Watch this video to discover how YouLi supports amazing trip planning around the world and immersive virtual events from your home.
We know you are planning future trips and adventures for when travel bounces back.
In the meantime & for the future of travel, we have made it easy to create immersive virtual events.
+ALL-IN-ONE PLACE:
📍📍📍 Set Location as a Link
Location is no longer just an address. The "location" in YouLi can now be 4 different things:
Physical location
Link to a video platform (like https://zoom.us)
Blank (no map, unless you add locations to your Itinerary)
Speakeasy event - integrates video room, only pay when your guests pay

Go to Update Trip > Overview to set your location.
🍾🍾🍾 What is a speakeasy event? Great question!
We partnered with Speakeasy to make it easy for you to host immersive virtual events. We wanted to empower you to make online events a source of PROFIT for your business.
Speakeasy makes it easy to:
Setup registration pages
Take bookings for your online events
ONLY pay when you get customers
Run your events using a video platform made for the MC to keep the flow going and ensure a smooth online event experience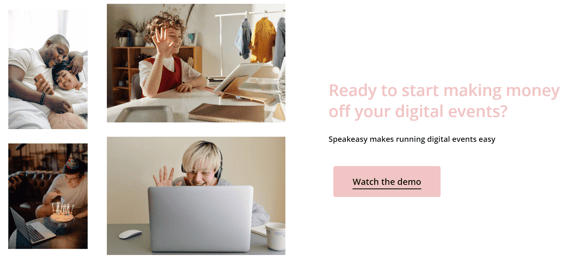 You pay a fixed fee per video participant and the rest of the ticket price is YOURS!
Want to book a demo? Visit https://speakeasyevents.live
---
Need more help?
Reach out to the YouLi support team via a chat box at the bottom of your screen or submit a ticket request. If you need more advanced support, schedule a 1:1 Consulting session with one of our experts, as we will walk you through the features and best practices.