YouLi partners with the Wanderlust Entrepreneur community to provide the best retreat booking & travel management software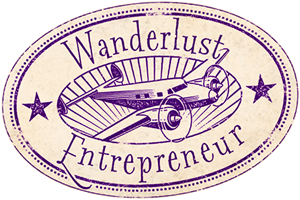 Welcome to the YouLi + Wanderlust Entrepreneur Help Center!
At YouLi, we do things a little differently because we know that algorithms don't create the best travel experiences, only the best organizers do. And those organizers are you!
So we have created a platform that empowers you to create the Sales Pages for transformational retreats.
What is Retreat Sales Pages
We collaborated with Dr. Sheri Rosenthal
to create her style of SALES PAGES
that fill your retreats.
Special Offer for the members of Wanderlust Entrepreneur
PREMIUM TRIP is great when you're just getting started with one trip in the next 1-2 years.
Buy it now, and use it whenever you're ready.
--> Pay for your premium trip <--- (only $397 USD)
Create an empty trip with the name of your planned retreat
Open a support ticket with the name of your trip to start the process
See Sales Page in Action
Dr. Sheri has shared her content from a past trip as an example of what your Sales Page could look like.
---> Check out the Sample Sales Page here <----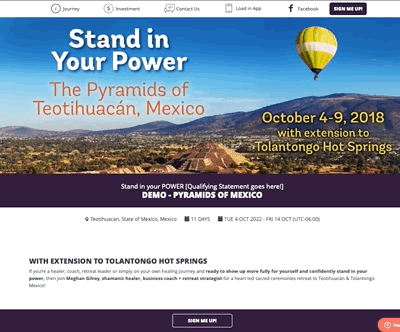 What you can do with your retreat SALES PAGE powered by YouLi:
Take DIRECT BOOKINGS using a

Special Page style designed by Dr Sheri Rosenthal

Market your RETREATS via AFFILIATES with easily trackable referral links (NEW)
Enjoy low BOOKING FEE and scale smart
Manage GROUP PAYMENTS with ease:
Money settles to your Stripe or Square - we don't hold your money
Additional YouLi Benefits:
+ MOBILE APP for your retreat guests ✨
+ Automated REMINDERS & TASKS for Travelers - save time on admin work collecting all those waivers, forms, and documents
+ Secure DOCUMENT SHARE HUB - no more long emails and PDF exchange, all files are saved securely on one dashboard.
+ Perfect collaboration tools for Co-Planners & Trip Coordinators

SIGN UP:
👉 Use this link to create your account and claim your sample trip 👈🏾
Trip Page vs. Sales Page
NOTE: As you are reading our documentation, anywhere you see ""Trip Page", it means Sales Page for you. We renamed it to fit the blueprint designed by Dr. Sheri Rosenthal.
Creating A Sales Page
IMPORTANT: If you run more than 2 retreats a year, we recommend subscribing to one of our monthly/annual packages to save on transaction fees and get access to premium features.
Reminder: This is your place for all questions about YouLi. If you have more questions about Wanderlust Entrepreneur, be sure to reach out directly.
---
Need more help?
This portal is your go-to place for any technical questions you have...
You can search above OR you can reach out to us, the YouLi Support Team, in the chat box on the bottom right, here or in the YouLi Platform.