YouLi

- The trip and experience planning software
that is an extension of YOUR website.

We have been busy, listening to what you need. See below for our recent updates such as linking your logo back to your website for better website integration.
+ALL-IN-ONE PLACE:
Now, you can link your own website from the logo on YouLi for seamless integration. Here at YouLi, we are looking to just be an extension of your current website.
🔠🔠🔠 Make Trip Pages an Extension of your Website
So now, when people click into a Trip Page, the branding will match your current website (did you see our updates on fonts & colors?) AND they will be able to smoothly go back to your website by clicking on the logo that always appears on the left-hand corner of their Trip Page.
Link to your website but going to your Account > Branding.
Upload your logo
Decide where to link the logo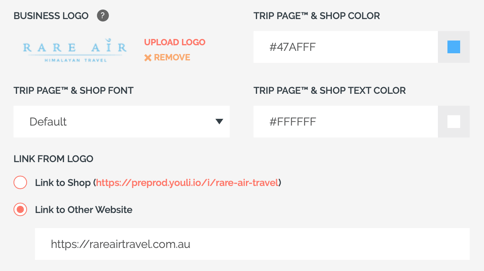 Learn more about how to set your brand's fonts and colors in your account in our help document about Branding on YouLi.
+EASY TO USE:
💲💲💲 Only show cents when there are cents
We heard your feedback on this feature. Now, there will be no '.00' on the price in the header UNLESS cents are included in the price.
🔗🔗🔗 Add a link for a VIRTUAL / ONLINE location
Are you creating an online experience? Or a virtual trip? Now, in the location, add a link so your participants will immediately be directed to where you want them to join.

** if you only want the link to be shown to people who register, put it in the "Message sent on registration" for registered people under UPDATE TRIP->SETTINGS
Note: All of the above updates apply to the default Trip Page AND Sales Page style.
+LOCK IN LOCKDOWN SAVINGS - LIMITED TIME ONLY
Are you still on Guide? Lockdown our Future Ready Package asap. IT IS ENDING JULY 31st.
For just US$5 a month (valued at over $100) we want to empower you to continue to build trips for the travel boom that is coming once everyone can explore again.
It includes Customizable Forms in your Tasks (and 8 Tasks/Trip).
But hurry, the lockdowns are easing and this offer is expiring July 31st, 2020. But if you sign up now, you can keep it as long as you need!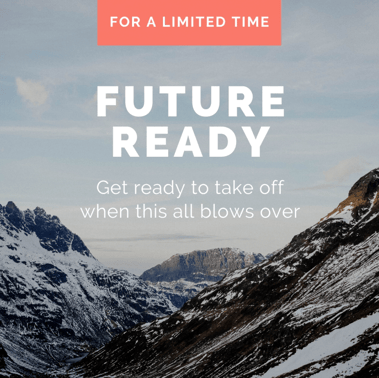 ---
Need more help?
Reach out to the YouLi support team via a chat box at the bottom of your screen or submit a ticket request. If you need more advanced support, schedule a 1:1 Consulting session with one of our experts, as we will walk you through the features and best practices.