Automatic emails are a great way to minimize the amount of time required to send follow-ups or reminders, but sometimes you don't want that automatic email to be sent.

There are a couple of ways you can turn off automated reminders
Automated emails are great, but what if you don't want them? What if you only want some Travelers to receive them? Read through the options below and pick what works best for you!


Option No. 1 - Turn off automated reminders
As the Planner, you can uncheck the SEND AUTOMATED REMINDERS box
You have the option to turn off automated reminders for each TASK or INSTALLMENT


INSTALLMENTS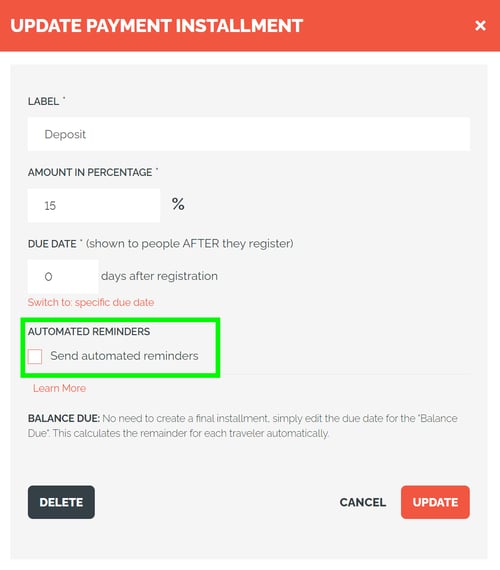 TASKS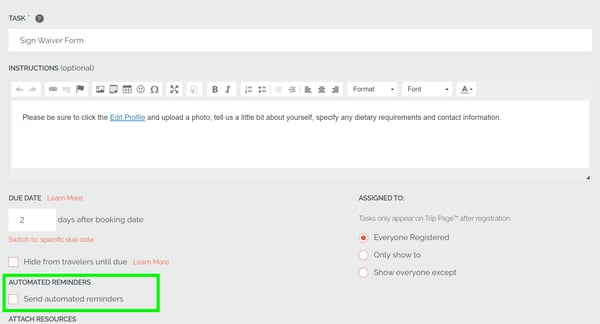 Option No. 2 - Remove Traveler's email address
This could be a great option if one of your Travelers asks not to receive automated emails, but you want the rest to receive them
Doing this will no longer allow you to contact this Traveler - be sure to add their email to the PLANNER NOTES


To remove a Traveler's email
From the TRIP MENU, click on MANAGE PEOPLE & REPORTS
Hover over the Traveler and click EDIT
Scroll to their EMAIL and delete it
Click UPDATE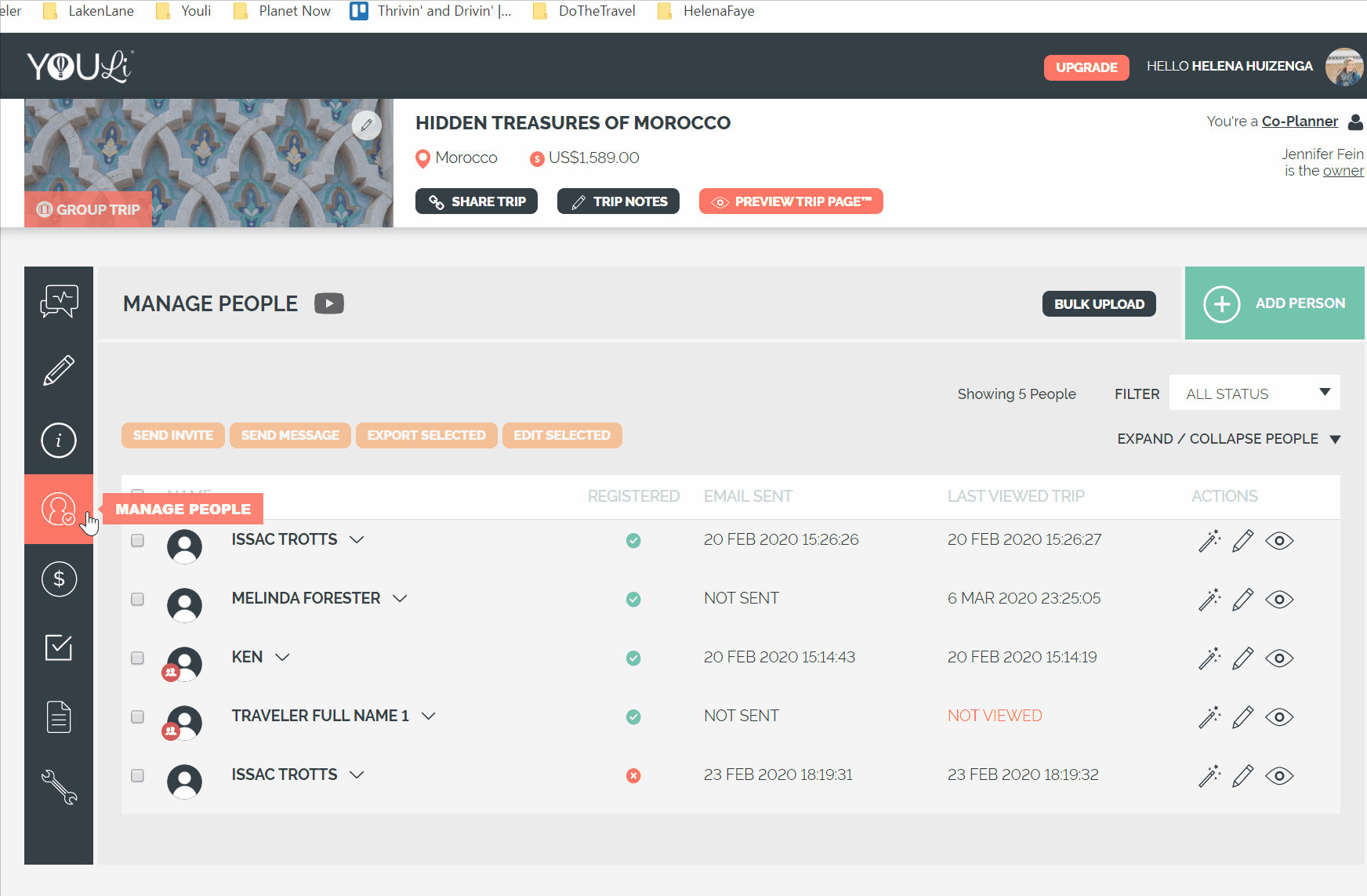 ---
Need more help?
Reach out to the YouLi support team via a chat box at the bottom of your screen or submit a ticket request. If you need more advanced support, schedule a 1:1 Consulting session with one of our experts, as we will walk you through the features and best practices.