Need to refund a traveler's payment through YouLi? No worries! We got you covered.
Take note: there are 'two refunds' you need to make for your traveler. One in your stripe account or payment gateway to return the money to your traveler. And one in YouLi to reflect that refund on their Trip Page Invoice. This help document shows you how to reflect the refund you made to your traveler in your payment gateway on YouLi.
Refunding an Individual's Payment in YouLi
1. Start by going to the Manage Payments Tab in your left side Planner Menu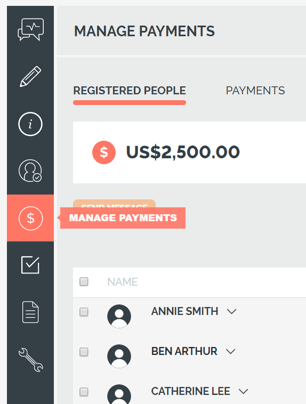 2. View your Registered Travelers. From here, you can refund your traveler in two ways:
To refund ANY amount: click on MANAGE in the row for the traveler, then select the option "Refund Traveler"

To refund just a single payment: Expand the payments table and then click on MANAGE to the right of the payment row, then select the option "Refund Payment"
3. Once you choose "Refund Payment" follow the prompts to complete the process, which also includes the standard option for an automatic email to be sent to your traveler.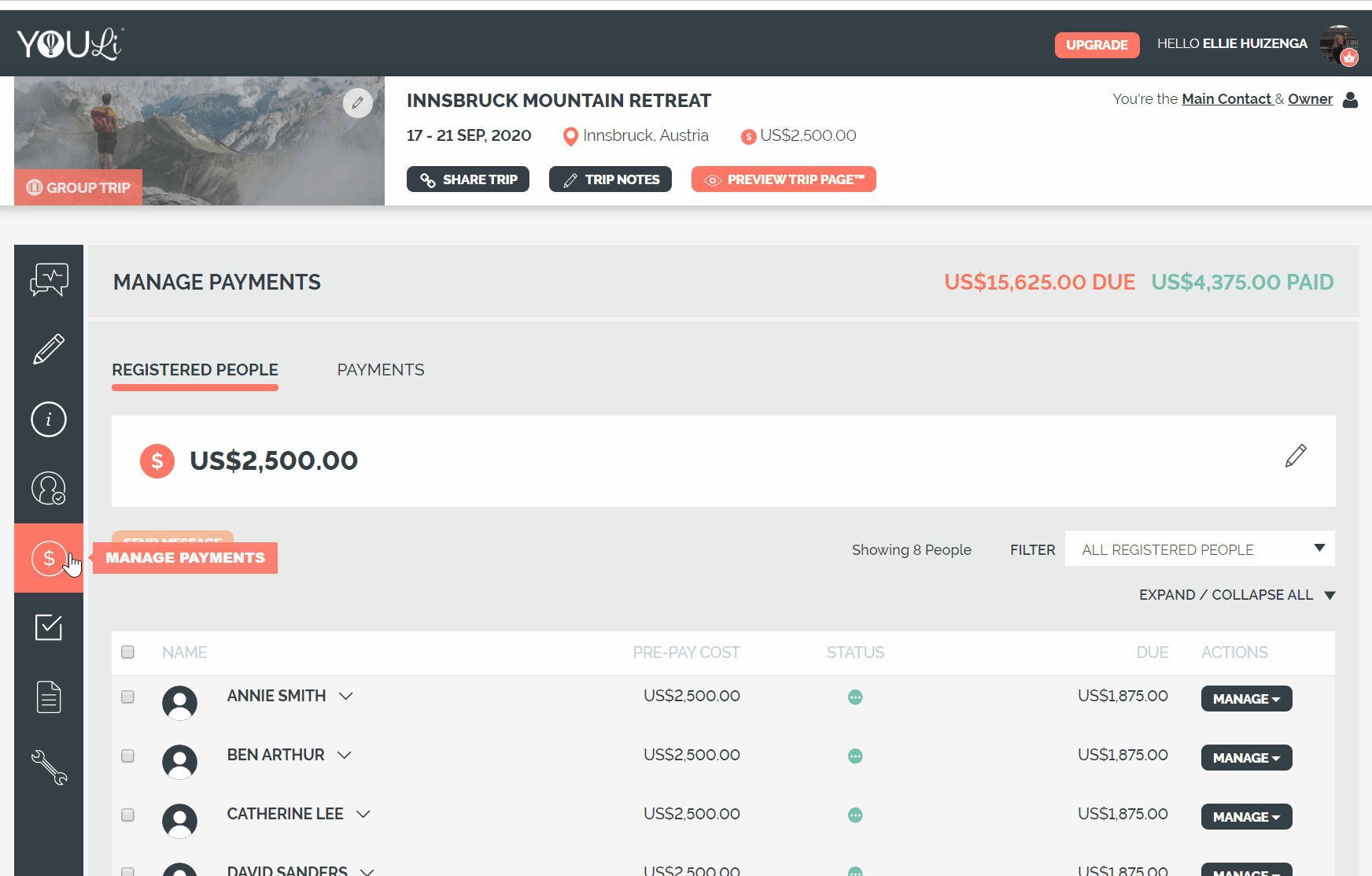 Notice that your traveler can see on their own Trip Page that you have refunded the payment. Also, notice that the traveler's status changed, from going to declined.
4. By marking a traveler's payment status as refunded on YouLi, does NOT mean their money gets automatically sent back to them.