Need to return a payment made by Credit Card?
Take note: there are 'two refunds' you need to make. One in your stripe account to return the money to your traveler and one in YouLi to reflect that refund on their Trip Page Invoice.
Start by going to the payment you want to refund in YouLi. To return the payment to your traveler YOU NEED TO CLICK INTO STRIPE. Stripe is who will be able to return the money to your traveler not YouLi.
So, click into stripe which will bump you straight into the payment you want to refund within your stripe account.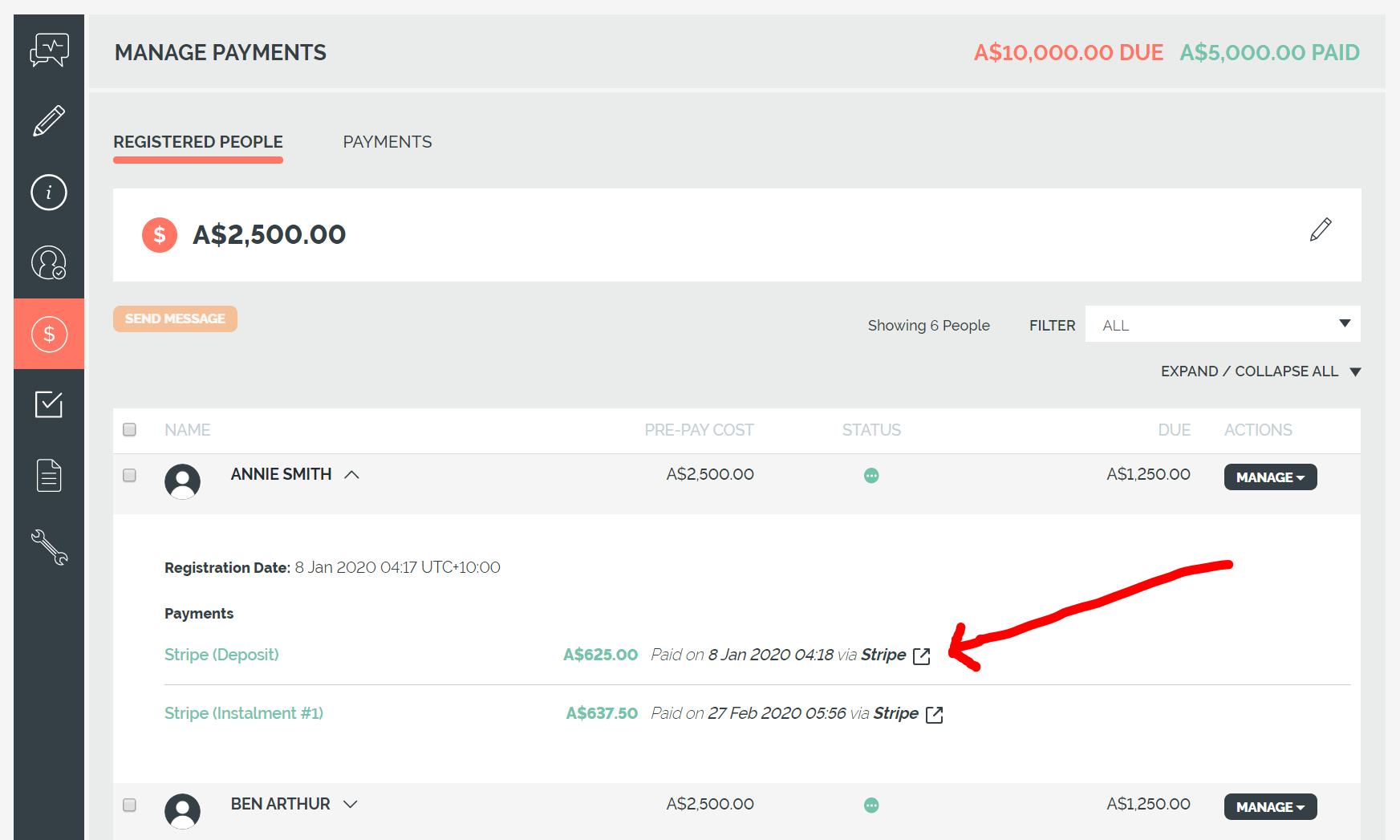 Then, once you get into the payment on stripe. Click refund on the right-hand side within Stripe.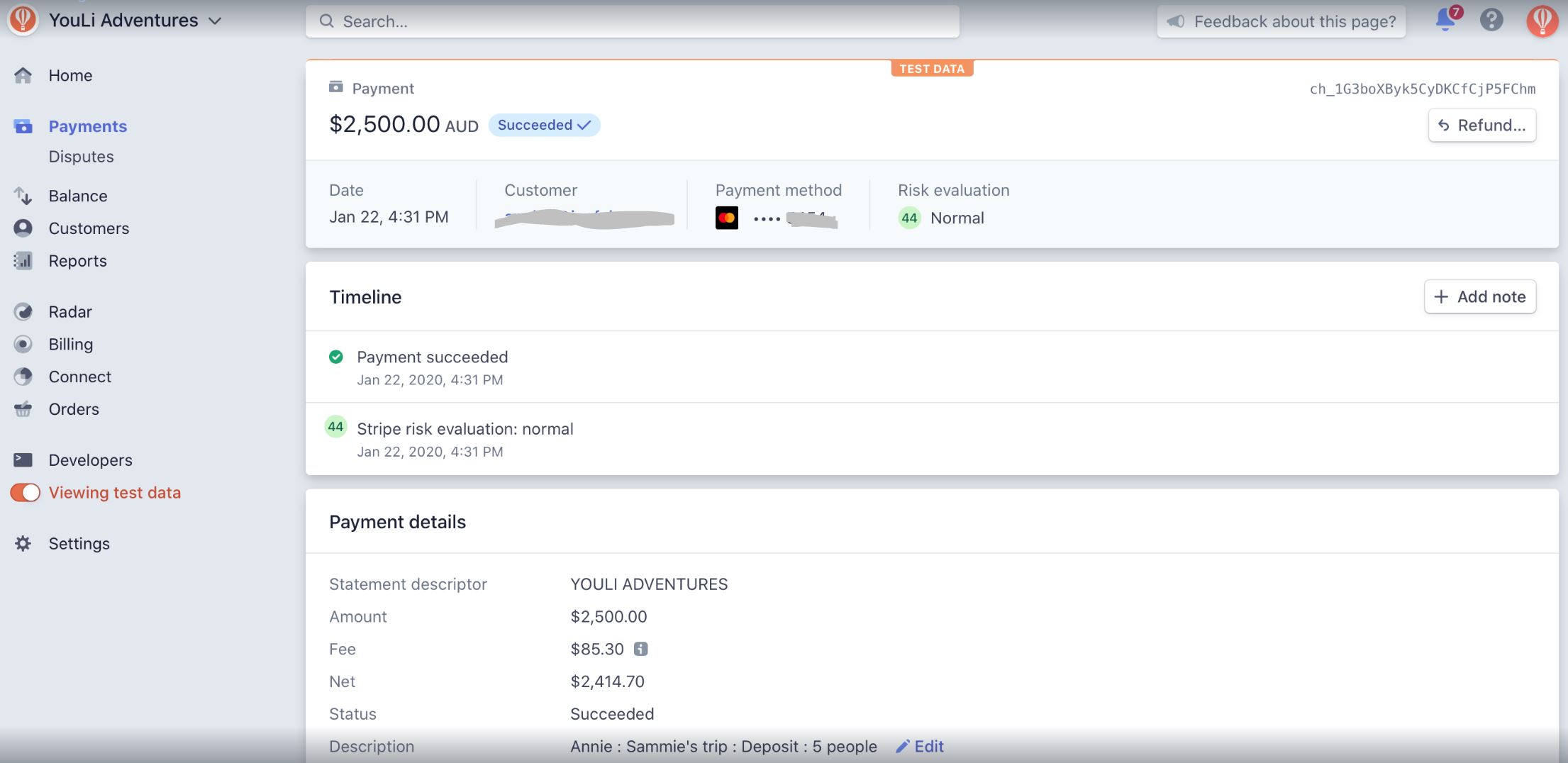 Remember, stripe is doing the refund for you here. Not YouLi. So you need to make sure to do the refund through stripe. Be sure to also look into the Stripe Refund Policy as well.
COVID-19 NOTE: Be sure to read Stripe's FAQ during the crisis.
Once you finalize the refund in Stripe, you then can reflect the payment in YouLi by refunding the payment in YouLi.