Start taking bookings for your group trips via Stripe.

Connect your payment gateway to accept credit cards.
Stripe is software that empowers you to take credit card payments. And because YouLi is your ALL-IN-ONE trip-planning software, we enable you to link your Stripe account with your YouLi TRIP PAGES.
Connect your Stripe account
Go to Your ACCOUNT and then click on the PAYMENTS tab. You will need to create a Stripe account if you do not already have one.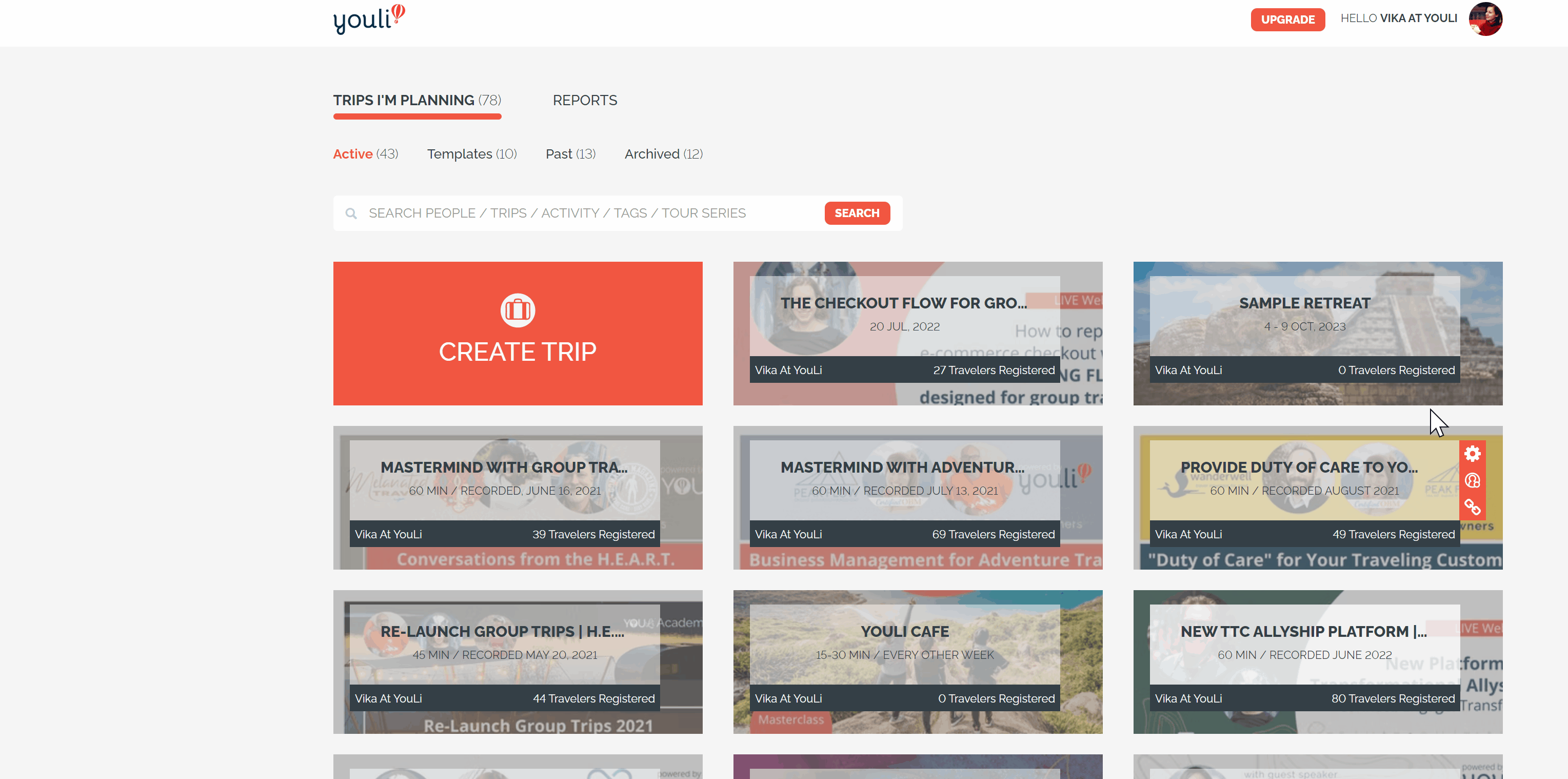 Only the Team Owner or Admins for the Team account can connect to the payment gateway, used for all trips.
NOTE: Do you use Square to collect credit card payments? Reach out to the support team via the chat box, to turn on the ability to set up Square, instead of Stripe.
Activate credit card payments on your
TRIP PAGE
As a Trip Owner or a Team Member, click into your trip from the dashboard, then...
Click into the 'UPDATE TRIP' tab
Click into the 'PRICING' tab, under 'UPDATE TRIP'
Click on 'Switch to BOOKINGS MODE to start taking payments'.
Scroll to 'PAYMENT METHODS', there you can select 'Collect Payments via Credit Card'.
NOTE: If your Stripe does not show in the Trip, go back to your ACCOUNT check to make sure your Stripe Account is connected.
NOTE: Co-planners and Trip Coordinators cannot update pricing information on Trips. Learn more about Trip User Roles.
---
Need more help?
For an instant or email support, chat your question in a chat box.
To get 1:1 personalized consulting, schedule your YouLi Onboarding session, and one of our experts will walk you and your team through the setup that best fits YOUR business.