We are feverishly working on our big upcoming November release. Our ambassador, Ben Southall will be the first to integrate his YouLi account with Xero for automatic invoice creation. Making bookkeeping easier and automating more of his operations. This feature will be available in early 2020.
If you're interested in becoming an Ambassador and getting early access to new features, start a chat from within https://youli.io to see if you qualify.
In the meantime, we are always keen to fix any issues as we discover them, so we've put out a mini-release that includes the following fixes:
Bug Fix: Square payments with long trip names were failing
The charge descriptions are now truncated to meet the Square requirement of a max of 60 characters. This is one of many reasons we prefer Stripe since the longer charge descriptions are useful for bookkeeping.
The error travelers could have seen is shown below. We are not aware of any travelers experiencing this issue. This error should no longer appear.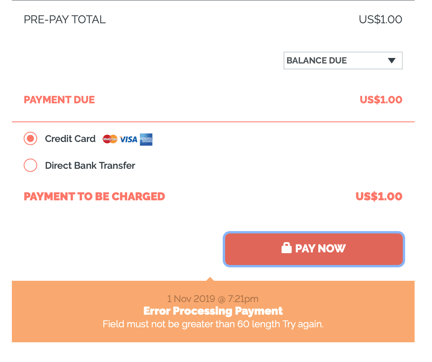 Enhancement: Price is more prominent on the Trip Page
Price is now the largest text in the header when it is FINALIZED. This also removes the $ icon next to that price which makes more sense when charging in pounds our euros.'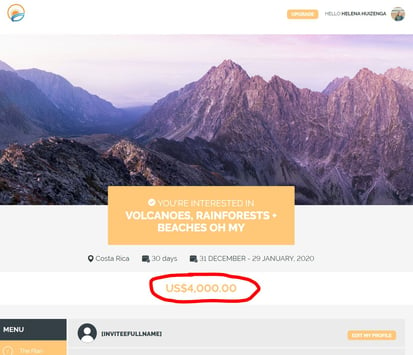 Enhancement: Dates and Location are more prominent on the Trip Page
The other key information about the trip is now LARGER, making it easier to read on any device.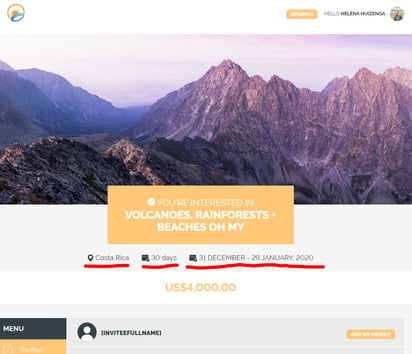 Enhancement: Itinerary images are displayed better on the Trip Page
Images from Itinerary items that are also shown as highlights were getting cropped too small. They are now cropped to square and fit into the highlight card.
Bug Fix: Branding on second registration alert to check email
Did you know that if someone registers a second time on a public trip that it will prompt them to click through from their email? This is for security purposes to ensure their private information is not disclosed to the wrong person. Previously the alert telling them to check their email was using YouLi branding instead of YOUR branding. Oops! Now it will all be your branding.
Bug Fix: Hiding the Main Contact from the Trip Page
Did you know that you can be the Main Contact but NOT be listed as a contact on the Trip Page? It doesn't usually happen, but you might be using YouLi in "brochure-mode" in which case you might just want to send interest to your operator. In that case, you can add them to the trip, list them as a contact and unlist yourself as a contact. There was a bug that kept you from being unlisted that has been fixed.
You're welcome! :D