Learn how you can save time sending payment invoices for your group trips.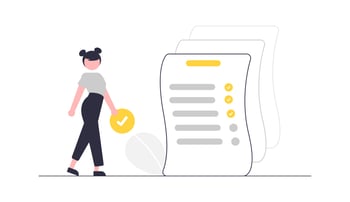 As a Trip manager, sometimes you need to send a TAX RECEIPT to a Traveler or send a manual PAYMENT RECEIPT. This can be done via the Traveler's point of view via their COST/PRICE tab.
How Does Invoicing Work For The Planner?
Go into the 'VIEW AS' option for the Traveler you want to send a TAX RECEIPT to. From there, click on what you named your COST/PRICE tab.
The button that appears on the TRIP PAGE and looks like an envelope with an arrow will allow you to send the INVOICE.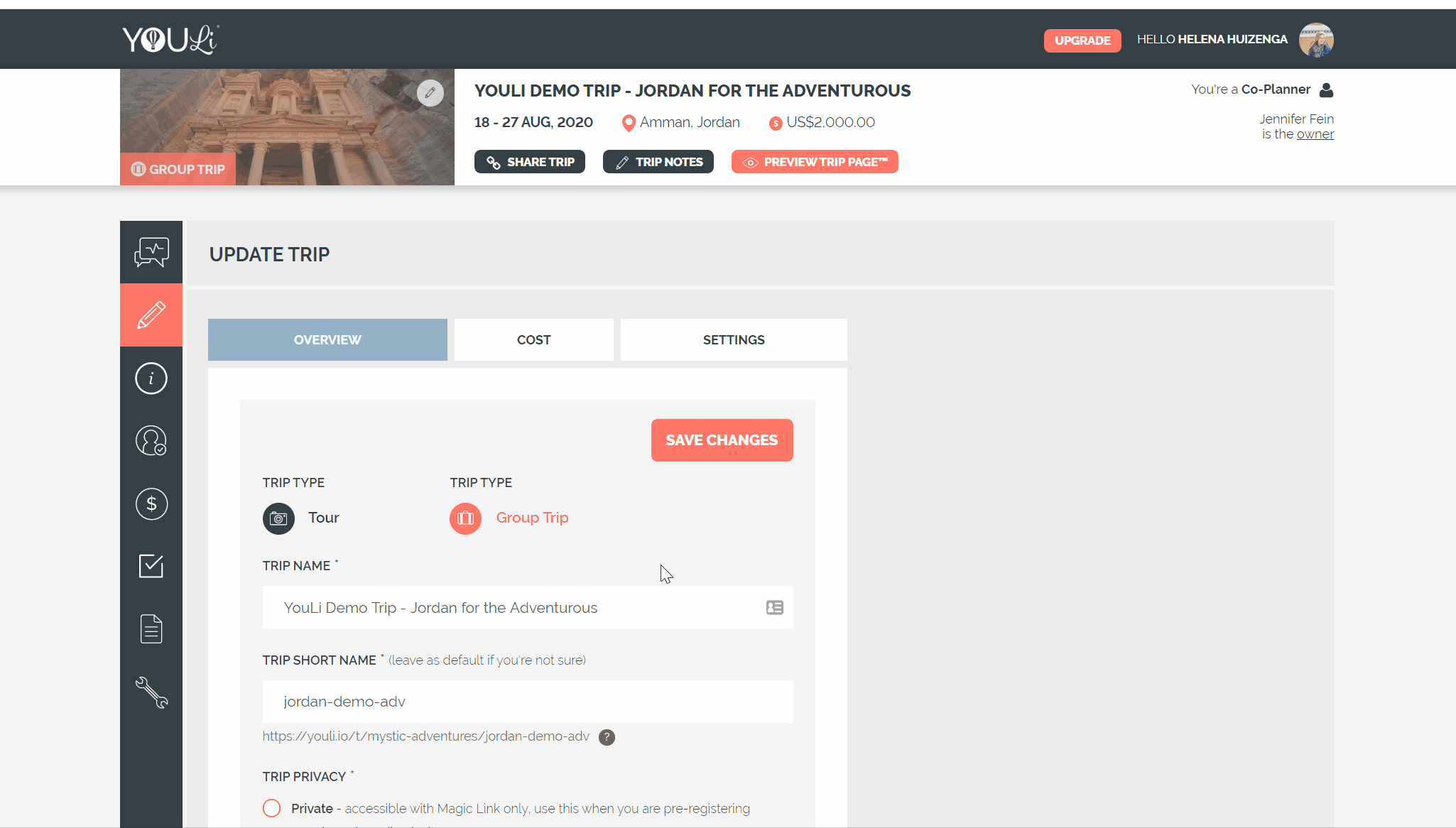 Clicking the envelope with an arrow immediately sends an email to the Traveler whose name appears above with the INVOICE.
You can either instruct your Traveler to click it or you can choose to VIEW AS that Traveler and click to send it for them. It will always be sent to the email address of the current Traveler.
NOTE: If no email is provided, the option will not appear.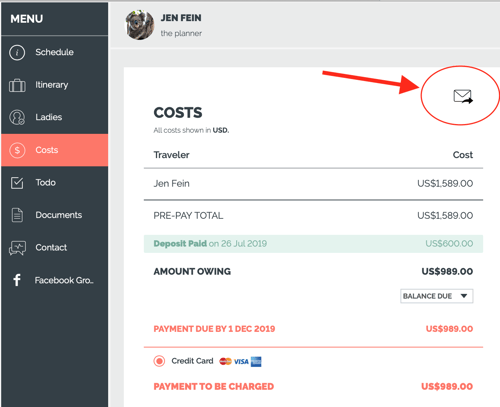 This is an example of what the receipt will look like in the Traveler inbox:
NOTE: Your logo will appear where you see the circle illustration below.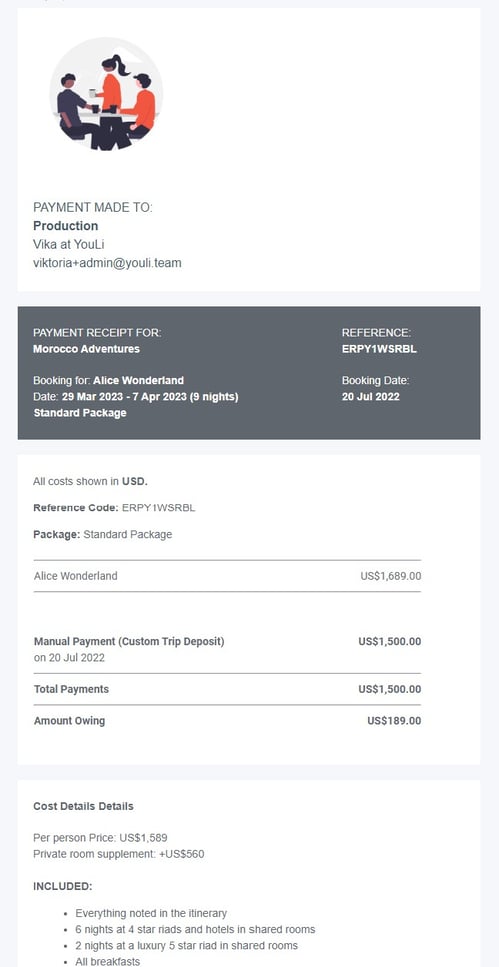 The RECEIPT will contain ALL PAYMENTS made and the option to send a TAX INVOICE or RECEIPT from this page only appears once payment has been made. Here is another example of the email: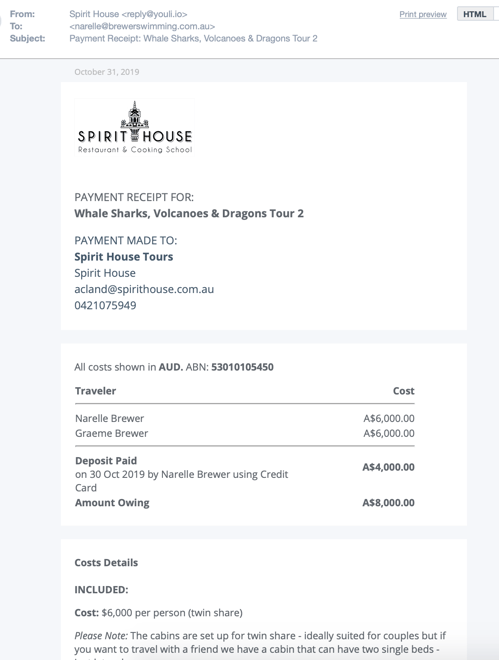 To send an INVOICE to a Traveler before a payment is made, click to MANAGE PAYMENTS and send a PAYMENT REMINDER.
As you can see above, the COST EXPLANATION DETAILS describing inclusions and exclusions will also be included in the email.
FOR TAX PURPOSES: If you're an Australian business, you may want to include your ABN, this is also included in the above email.
How Does Invoicing Work for the Traveler?
This button with the envelope symbol operates the exact same way for your Traveler. Remember, you are in their view of the TRIP PAGE after all. Your Traveler can do this themselves or you can do it for them using 'VIEW AS' as soon as they make a payment.
IMPORTANT: Don't forget! YouLi sends automatic email confirmations on your behalf whenever a Traveler pays via their TRIP PAGE.
However, if you need a more formal receipt or one of your Travelers asks you to resend confirmation of their payment, you can have one emailed to them by clicking the email icon on the PRICING/COST section of the TRIP PAGE, as described above.
---
Need more help?
Remember that you can always type your question in our chat box from within the YouLi app. In case you need a more complex review and guidance, book a 1:1 Personalized Consulting call.