Oct 25, 2019 - Release 1.78
We provide information on new features every time we update, see details on other releases.
🆕 Payments view to make bookkeeping easier
We know that collecting payments is the critical part of getting a trip going. Often we are so focused on getting paid that we forget to make it easy to account for it!
Whether you're using a spreadsheet or accounting software like Xero, we now provide a way to quickly see what payments have come in and download them to use to keep your accounting system in sync.
This includes your gateway and YouLi fees so you know how much will ACTUALLY settle into your bank account. The report is accessible under Manage Payments for each trip.
This is the first step towards our integration with Xero.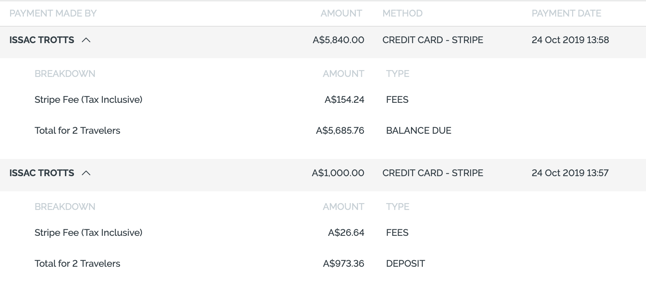 ⏰ Time zones suck, but now you can change them!
We can't make time zones easier to manage in general, but we CAN make it easy to tell your travelers when your events are, even if they are in a different time zone from the Trip.
Oh yeah, and we got rid of that horrendous date range picker, so we know our regular users are excited to have a much friendlier experience adding to their itinerary.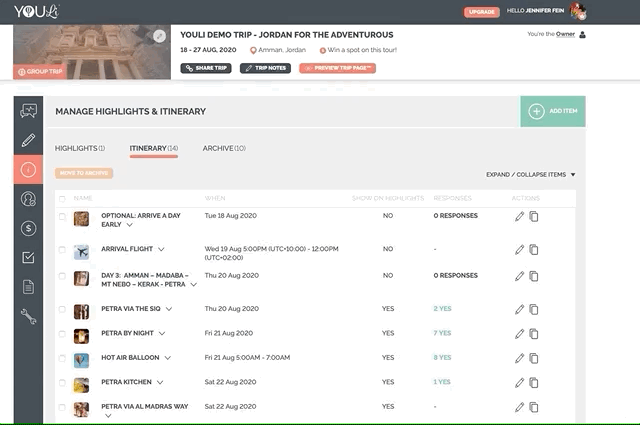 Watch Video to Learn More