How to use Google Analytics to track registrations for your group trips.
So you want to link your Google Analytics to YouLi? Too easy!
Start by going to your Account and clicking Branding. (you'll need to be the Team Owner or Admin)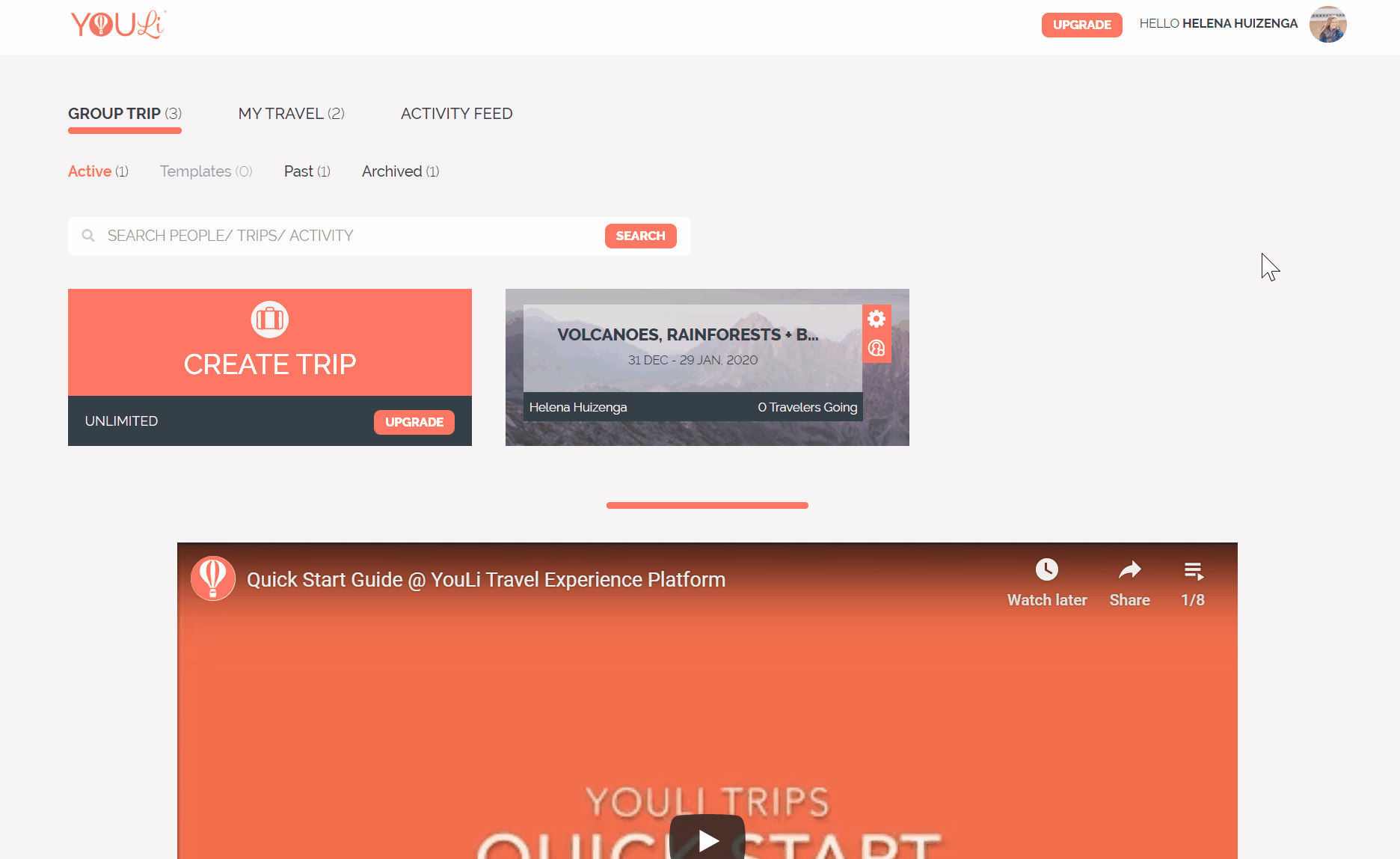 Then, enter your Google Analytics Tracking ID in the specified field under branding.
You will need to either:
Login into your existing Google Analytics Account created or
Will have to create one for free
Then you can get the Tracking ID in your google analytics account under:
Admin -> Property Settings -> Tracking-ID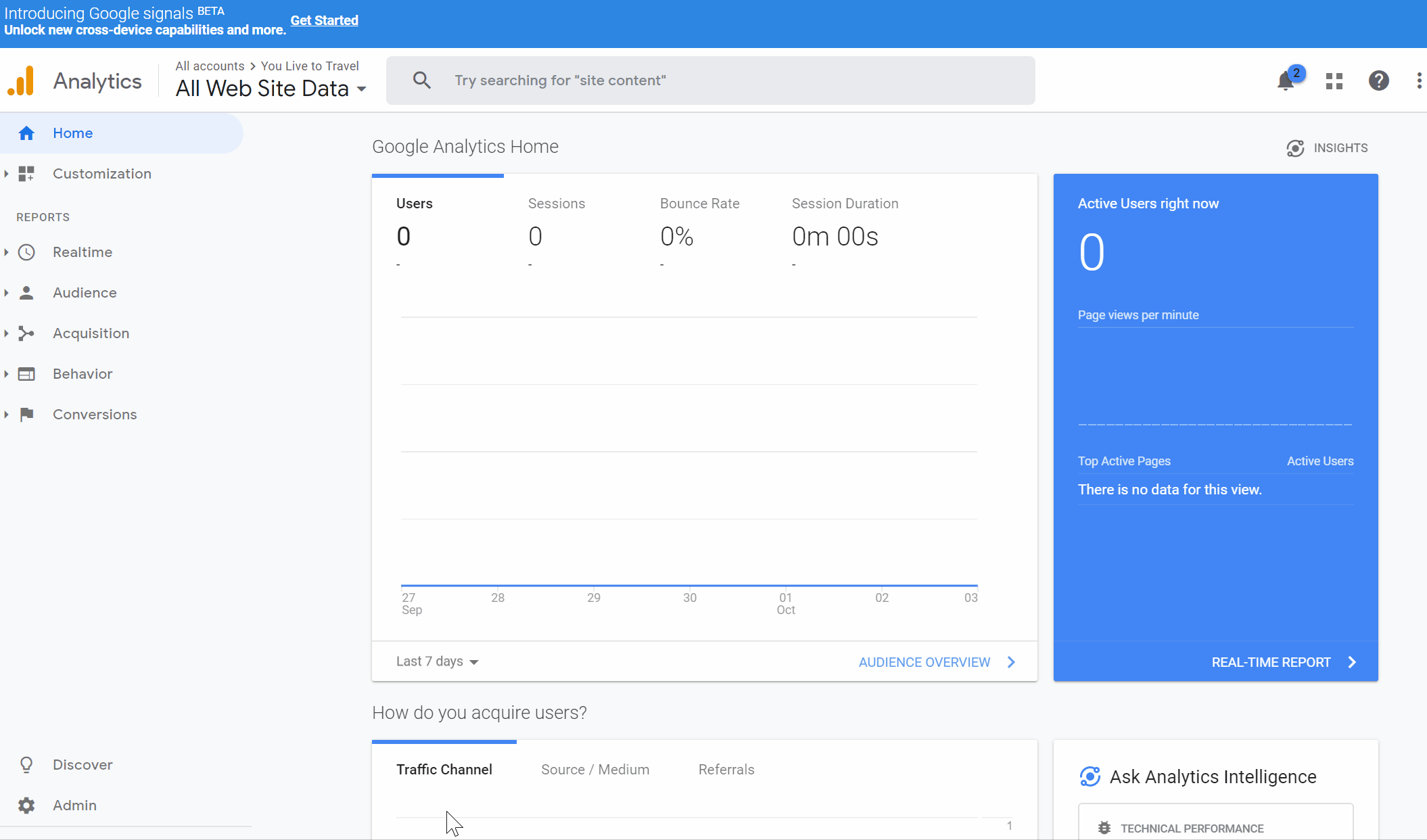 Copy that tracking ID and paste it into the right box in YouLi: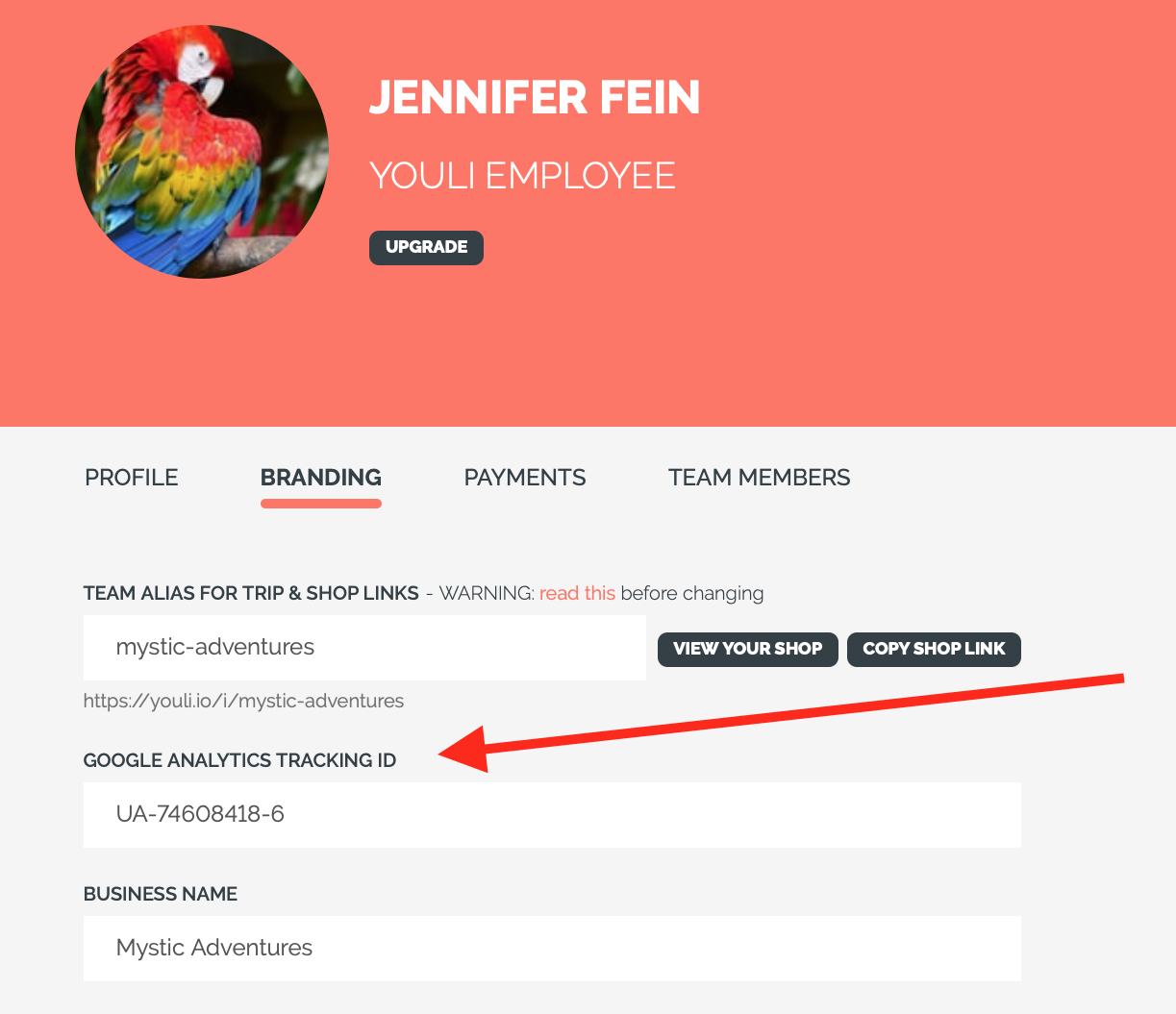 NOTE: Be sure to click save on the form.
Testing
How do you know it's working? One quick way is to open your Real Time Overview in Google Analytics in one tab and then open one of your Trip Pages using the Share Trip Link in another tab.
You SHOULD see your page view appear in the Real Time report.
Remember that behavior data takes up to 24 hours to appear, so not all information you see in Real Time will be in the other reports.
If you don't see it but you do see other website data in your analytics account, open a chat from your Trip in YouLi, so we can help you out.
Watch our YouLi How-To Video on Linking Your Google Analytics Account with Your YouLi Account: