Email confirmations are sent whenever a traveler pays via their TripPage.
However, if you need a more formal receipt, you can have one emailed to them by clicking the email icon on the Costs section of the TripPage. As shown in the screenshot below.
You can either instruct your traveler to click it or you can choose to VIEW AS the traveler and click to send it for them. It will always be sent to the email address of the current traveler.
NOTE: If no email is provided, the option will not appear.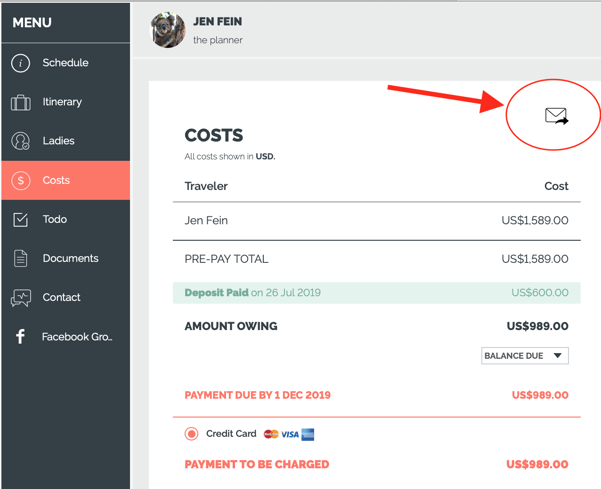 This is an example of what the receipt will look like in their inbox:
NOTE: Your logo will appear where you see the YouLi logo below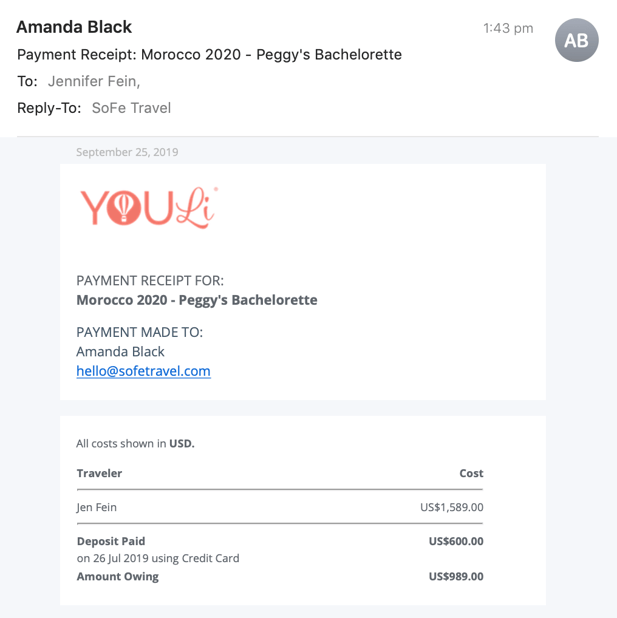 The cost explanation details detailing inclusions and exclusions will also be included in the email.
If you're an Australian business, you may want to include your ABN.