Learn the best tools to collaborate with your team and partners when managing group trips.
Take advantage of all the work you've put into your Trip by having people help you plan.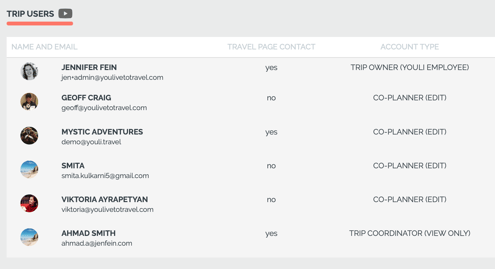 If you are a Co-Planner on the Trip, you can add Trip Users to your Trip with the following Roles:
Existing Team Members can be added to this Trip, but adding a new Team Member must be done by the Team Owner in their Account.
You cannot switch between roles once selected, so choose wisely!
The other types of Trip Users you'll see in the table
Team Admin - [ENTERPRISE ONLY] This account type gives a team member access to edit all the things under "account" that the Team Owner can edit: branding, payments, team, and affiliates.
You'll also see that ONE of the Trip Users is the Main Contact.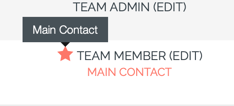 As always, use the in app chat or open a ticket for extra help.